Programmer profile: OUTtv and Revry
OUTtv CEO Brad Danks and Damian Pelliccione, co-founder and CEO of Revry, discuss their programming strategies.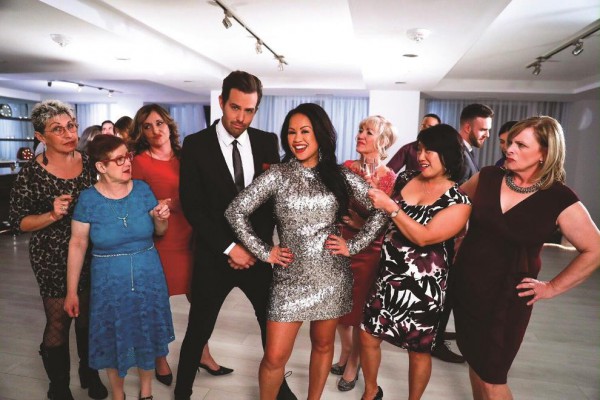 According to GLAAD's 2018 "Where We Are on TV" report, a record-high 8.8% of scripted primetime broadcast-TV regulars (75) are LGBTQ, up from 6.4% (58) the year before. While representation in mainstream television is improving, the study recommends Hollywood work to include more "lead LGBTQ characters whose stories are told with nuance and depth that reflect the real world that audiences know."
As mainstream television works to be more inclusive, other content providers are specifically servicing a global audience with an appetite for LGBTQ-centric series and films. In Canada, Playback's Channel of the Year, OUTtv, is licensing and commissioning LGTBQ content such as Convergent Entertainment's The Whole Package for its Canadian channel, SVOD and international platforms. Meanwhile, global queer streaming network Revry acquires and greenlights films, series, short-form, music videos and podcasts for its OTT platforms and channels.
Here, Playback catches up with Brad Danks, CEO of OUTtv, and Damian Pelliccione, co-founder and CEO of Revry, to discuss their programming strategies and what they're looking for next.
OUTtv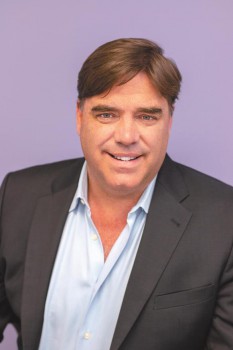 Playback: You've greenlit 11 new original series this year. What's behind the push?
Brad Danks: We're trying to beef up our original programming because we want to be able to control our international expansion and make sure we've got a larger library of our own original programming. At the same time, because we have better data, we have more confidence in the programming we are moving forward on. OUTtvGo, and the other international platforms that we're on, provide us with a lot of really good information on what customers are watching. So we've got more confidence in our originals these days and we're not guessing as much.
PB: What originals have resonated with audiences?
BD: Thom Fitzgerald's dramatic series Sex and Violence did really well. We did three seasons of that. Knock Knock Ghost (Convergent Entertainment) is just fun. It's two [people] out hunting ghosts, and putting a different spin on that. We've been very pleased with Kitty 911 (Happy Kitten Films) too, a Vancouver show about orphaned kittens. That show's done incredibly well over the last year on every platform we've put it on.
We've got two originals coming up that we're really excited about. The Whole Package, our male underwear model series, is fun and everything you'd expect of a competition series. (The series is produced by Convergent Entertainment and done in partnership with Canadian underwear brand Dirt Squirrel.) At the same time we've got a very hard-hitting documentary called 19 and Homeless (Brighter Future Films). Roughly 30% of homeless youth are LGBTQ [and] we feel that's the kind of story we need to be telling. It's part of our mandate as a channel. The drag shows and the model-underwear shows are important because they generate audience and interest, but we also need to tell those really important stories.
PB: What are you looking for next?
BD: There are a lot of LGBTQ characters in mainstream television these days. What we're looking for are characters who are clever, interesting, amazing people who just happen to be part of the [LGBTQ] community. It may not be the central part of their life, but it's an aspect of their life that makes their world slightly different. It changes things. We get pitched a lot of drag content, and we pass on a lot of it, but there's an unending well of interest in that space. But I think if you're going to pitch it, you have to have something that's fresh or original as opposed to "two drag queens walk into a bar."
PB: How can a producer get your attention?
BD: My advice to producers is: don't bind yourself to your idea like it's the last great one you'll have. Be more concerned with the process of developing great ideas and then be prepared to produce things in a way that makes sense for the market. Every piece of content has a size and a scale.
REVRY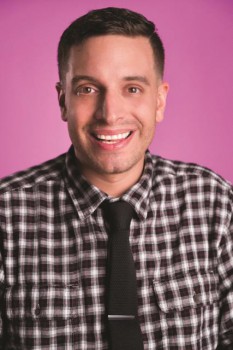 Playback: Describe Revry's programming strategy.
Damian Pelliccione: We're 50% women-of-colour-founded and run, and 75% people-of-colour-founded and run. We've made it our primary mission and cause to find and uplift the best content from trans, queer women, people of colour (POC), other cultures and other languages, whether that be [ideas] or content from markets, festivals and production companies. Parts of the world where it's not [socially or politically acceptable] to be LGBTQ, those are key territories for us to create content in and find stories about. Those are the [stories] that matter the most in terms of the visibility and change that we want to have in the world as an organization.
PB: Do you take global rights to all of your programming?
DP: We have 4,000 hours of content in our library right now: movies, TV shows and short-form. We hold global rights to a good 70-75% of that. So you can see a lot of the same content in all of the 116 countries [we're in]. I would say 25% of our library is restricted to either the United States or North America simply because it's legacy titles like Queer as Folk or bigger studio projects.
PB: What are you looking for next?
DP: The content that we are investing in from development all the way through production, is trans, POC and queer-women-led content. A lot of that is because… those three categories of content tend to be overlooked, not financed or given any kind of strategic or financial help. Those are stories we feel are most important to our community. When it comes to acquisitions, it's a totally different strategy, because we tend to see a lot of gay-male content that is produced and financed so it's easier for us to just acquire that content. From a broader perspective, we are super interested and excited about shopping the world for new voices and content.
PB: What are you looking for in a pitch?
DP: We love short-form digital episodic content [that we can] test against our audience. It's almost like our pilot system. If we have six to 12 short episodes of a great story, we'll be able to quickly see if it resonates with our audience. We had a [short-form] original called Queens of Kings: the first season was an acquisition, the second season we bought and branded as an original and the third season, which we just started releasing, is full-length. It went from a five-minute to 20-minute episode because we had data to prove that if we expanded the format of this short-form episodic series it was going to translate to great numbers for us and great audience engagement.
The number one way to get our attention is an introduction from a Revry creator who is currently on the platform. Number two would be through our submissions page – that goes to 10 people in our organization including myself. We typically have about a 48- to 72-hour response time on anything that comes through that submissions page.
This story originally appeared in the Winter 2018/19 issue of Playback magazine