Op-Ed: What do we do AfterMeToo?
Vibika Bianchi, veteran producer, programmer and the acting chair of AfterMeToo, reflects on a year that changed the industry.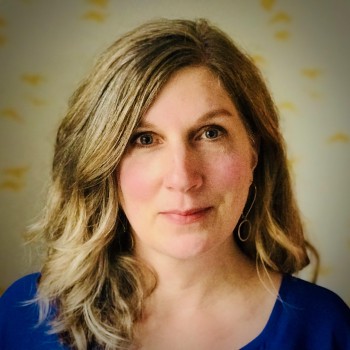 By Vibika Bianchi
When the #MeToo movement erupted late last year, a giant wave of anguish washed over the entertainment industry, changing it forever. People around the world added #MeToo to their social media feeds in an irreversible commitment to voicing the truth.
I took a deep breath and joined the masses.
While it was nerve-racking, it was also a glimmer of justice in a reality in which Catalyst, a global advocacy group for women in the workplace, reported in 2014 that 43% of Canadian women and 12% of men have experienced some form of sexual violence or harassment at work. Some feel these numbers may be much higher and the government is currently working on a study that may reveal different data about Canadian workers.
#MeToo exposed an epidemic that our industry had inherited, tolerated and ignored for generations. The sheer size and velocity of the movement was unprecedented and it sparked the Canadian industry to begin reviewing and bolstering policies and assembling working groups. Despite all the activity, it took a minute for me to realize it wasn't up to someone else to fix the problem. It was up to me – an industry leader and a survivor – to be part of the change.
At the same time, the Aftermetoo movement was born. Founded by Mia Kirshner, Freya Ravensbergen and Aisling Chin-Yee, this small but mighty team of entertainment professionals were setting in motion a long-overdue push for concrete help for survivors of workplace sexual violence. They organized a symposium with the Globe and Mail, digging deep into the issue. And in March, Aftermetoo released a report with nine actions directed at industry leadership including a call for increased funding for survivor supports and demanding substantial consequences for perpetrators.
This was brave and promising. Action #9 of the report, "Demand Leadership Accountability," really hit home for me. Having been a leader of people for over 25 years, I understood my accountability. But I'm also a survivor of more than one instance of workplace sexual harassment. I felt a responsibility to use my experiences – good and bad – to get involved.
Now, over a year since #MeToo rocked the industry things seem to have quieted down. Somehow, only one perpetrator has been convicted. Meanwhile, some of those who have admitted to offenses, such as Louis C.K., have returned to their careers.
Part of the slowdown might be media fatigue, but while media was the preferred reporting tool for some, others have opted for less public methods and we see employers and unions in Canada continuing to work on improving internal processes.
The media quiet could suggest the momentum has slowed but the hard work definitely continues. At Aftermetoo, we are in the process of creating a comprehensive digital centre for survivors and bystanders, a one-stop shop offering a wide range of supports and services. This is the first centre of its kind for Canada and is positioned to change how we report, create accountability and protect due process.
The industry as a whole has miles to go. Too many people still don't feel safe to report without risk of reprisals threatening their livelihood. They still don't know where to go for relevant and accurate information or who to trust. They can't afford the mental health support and legal help they need. They are waiting for leaders to deliver.
Being on the leadership team for Aftermetoo has given me a way to channel negative experiences into the kind of leader I strive to be–one that faces problems head on and acts.
Thankfully I'm not alone. There are others just like me and we're not waiting on anyone else, we're just doing the work. It's difficult, it's uncomfortable and it has to be. Change is uncomfortable. But I'd rather be uncomfortable than continue to be part of something unsafe and unhealthy.
So, as we reflect on the past year and look ahead to the next, I remain hopeful because I am now part of the solution. I found my path to action. What's yours?
This story previously appeared in the Winter 2018/19 issue of Playback magazine