In Brief: Media Ranch, Quebecor reveal format incubator participants
Plus: The Grizzlies wins a prize at Fabrique Du Cinema Awards in Rome, Fremantle elevates execs, and more.
Participants announced for Media Ranch, Quebecor Content format incubator
Eight participants have been chosen for Media Ranch and Quebecor Content's Horsepower program. The participants are entrepreneur Cyusa Bagaragaza Kamoso, web documentary producer Claude Bastien, filmmaker Tania Gagné, author Charles-Hugo Normand, festival director Slyvie Patriarco, graphic artist Vincent Presseau, script editor Yohann Thiou and mtl food snob creator An Tran. This is the first year of the joint program, which helps local French-Canadian talent develop an original unscripted TV format. Quebecor Content will help fund the chosen project for a proof-of-concept episode, with Media Ranch producing and distributing the winning format internationally.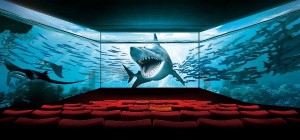 First ScreenX theatre opens in Canada
ScreenX, the first multi-projection theatre for panoramic viewing, is coming to Canada for the first time via a partnership between CJ 4DPLEX and Cineplex. The ScreenX auditorium opens Dec. 20 at Cineplex Cinemas Queensway in Toronto. Developed by CJ 4DPLEX, the auditoriums enable a 270-degree view of a film, using proprietary technology that expands the image to screens on the side walls. Warner Bros.' Aquaman will be the first film screened in the new auditorium. ScreenX is currently in 187 locations worldwide, spanning 16 countries. CJ 4DPLEX and Cineplex partnered in 2016 to open Canada's first 4DX theatre at Yonge and Dundas, with 13 more locations set to open across the country.

The Grizzlies wins Best International Feature at Fabrique Du Cinéma
Miranda de Pencier's The Grizzlies earned the Best International Feature Film award at the Fabrique Du Cinéma Awards in Rome on Dec. 15. The film, which had its world premiere at Toronto International Film Festival, is based on the true story of Inuit students living in Kugluktuk, an Arctic community with one of the highest suicide rates in North America, who find an emotional outlet through the sport of Lacrosse. The film is directed by de Pencier and written by Graham Yost and Moira Walley-Beckett. Producers on the project are de Pencier, Stacey Aglok MacDonald, Alethea Arnaquq-Baril, Damon D'Oliveira and Zanne Devine.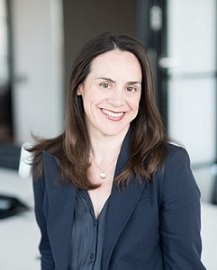 Fremantle promotes VPs for scripted, non-scripted content
Fremantle has promoted Angela Neillis (pictured right) to SVP, non-scripted content and Rebecca Dundon to VP of scripted content. Neillis, who previously served as Fremantle's international director of non-scripted, will lead the company's non-scripted acquisition teams in London and L.A., while Dundon, who served as director of acquisitions in scripted, will see her remit expanded to overseeing global scripted acquisitions, including North America.  Both positions are based out of London, with both Neillis and Dundon reporting to CEO, international Jens Richter.

MarVista, Filmaka partner on global film competition
MarVista Entertainment has partnered with online short film competition platform Filmaka to launch a global film competition. Participants will take part in a pitch forum, sponsored by MarVista, with the chosen films receiving support to create a trailer or short. One winning film will be chosen from the pool to develop the short into a feature or television series. The competition is expected to launch in January. MarVista recently partnered with Canadian producer Arnie Zipursky to launch a new production banner, Neshema Entertainment, based in Toronto.