CTV, Global unveil winter 2019 schedules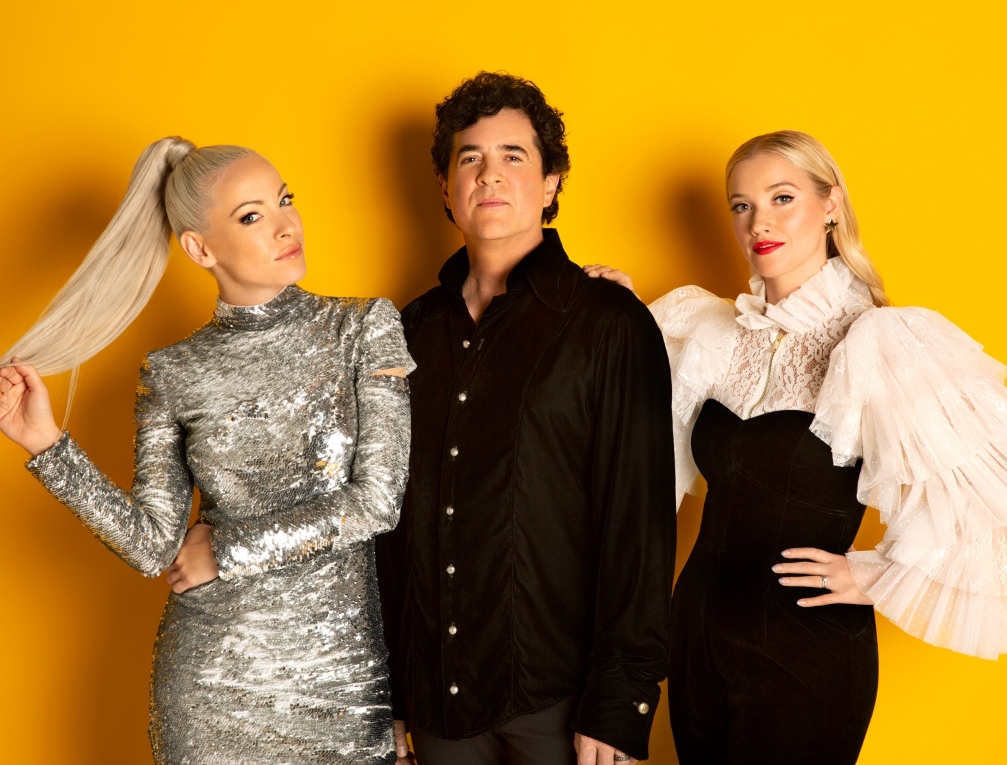 Cardinal and The Launch return to the CTV lineup, while Global set premiere dates for a number of its international series.
CTV and Global have revealed their winter 2019 schedules, with the Bell Media network setting return dates for a trio of Canadian series and Global scheduling premieres for a number of its new international shows.
Season three of Cardinal (Sienna Films, eOne), starring Billy Campbell and Karine Vanasse, will return to CTV on Jan. 24 at 9 p.m. The series has already been renewed for a fourth season, which will begin production in North Bay in early 2019. New for 2019 is a companion series, etalk Presents: Investigating Cardinal, which gives a behind-the-scenes look at how the series is made. It will air on Fibe TV, Channel 1, and the Fibe TV app, beginning Friday, Jan. 25.
The reality series The Launch (pictured) also makes its return on Jan. 20 at 8 p.m. etalk's Liz Trinnear joins season two as host, with Québec pop star Marie-Mai and music executive Scott Borchetta serving as permanent mentors. Celebrity mentors include Bryan Adams, Sarah McLachlan, Jann Arden, and Ryan Tedder. The show is produced by Bell Media, Big Machine Label Group and Eureka, in partnership with Toronto's Insight Productions.
As well, Canadian documentary series W5 will return for its 53rd season beginning Jan. 27 at 7 p.m.
CTV will also premiere three brand new U.S. series. America's Got Talent: The Champions, a spin-off of the reality hit series, will premiere Jan. 7 at 8 p.m. The show brings back the 50 most memorable acts from all versions of the franchise, spanning 194 countries. Canadian Howie Mandel will return to host, alongside Terry Crews, Simon Cowell, Mel B, and Heidi Klum. The dramedy Whiskey Cavalier, starring Scott Foley (Scandal) and Lauren Cohen (The Walking Dead) as FBI and CIA agents who are forced to work together, premieres Feb. 27 at 10 p.m., while The Village, an ensemble drama about residents living in a Brooklyn apartment complex, premieres March 12 at 7 p.m., before moving to 9 p.m. beginning April 2.
The network continues to be home to the Golden Globes and the Oscars, as well as the Super Bowl. The 76th Annual Golden Globe Awards airs Jan. 6, Super Bowl LII airs Feb. 3, while The Oscars airs Feb. 24.
Additional U.S. mid-season premieres include Gotham (Jan. 3), The Voice (Feb. 25), World of Dance (which premieres Tuesday, Feb. 26 at 8 p.m. before transitioning to Sundays) and For the People (March 7).
Other returning U.S. series include CTV's top three programs The Big Bang Theory, Young Sheldon (both return Jan. 3) and The Good Doctor (Jan. 14), which are joined by Criminal Minds (Jan. 2), Blue Bloods (Jan. 4), Shark Tank (Jan. 6), God Friended Me (Jan. 6), The Rookie (Jan. 8), The Kids Are Alright (Jan. 8), Splitting Up Together (Jan. 8), The Goldbergs (Jan. 9), Law & Order: SVU (Jan. 10), Blindspot (Jan. 11), Magnum P.I. (Jan. 14), The Resident (Jan. 14), This Is Us (Jan. 15), Grey's Anatomy (Jan. 16), How to Get Away with Murder (Jan. 17), and Station 19 (Mar. 7).
Corus Entertainment also unveiled its winter lineup for 2019, including returns for The Blacklist (premieres Friday, Jan. 4 at 10 p.m.), Man With a Plan (Monday, Feb. 4 at 8:30 p.m.) and Celebrity Big Brother (Jan. 21).
In unscripted territory, The Titan Games, hosted by Dwayne "The Rock" Johnson, will premiere Jan. 3 and air Thursdays at 8 p.m. The 10-episode series will see everyday people (including police officers, accountants and farmers) face off in physical and mental challenges.
Continuing series from the fall include FBI, New Amsterdam, S.W.A.T., MacGyver, the NCIS franchise, Bull, SEAL Team, the Chicago franchise, The Good Place, The Neighborhood, Happy Together, Saturday Night Live, Will and Grace and a new season of Survivor. There were no Canadian series included in the press release announcing Global's winter 2019 schedule.
With files from Media in Canada