'A Mexico-Canada romcom would probably work well in Mexico'
Latam Pictures' CEO Mineko Mori says local comedies are on the rise in Mexico, and it's a potentially fruitful area for a copro.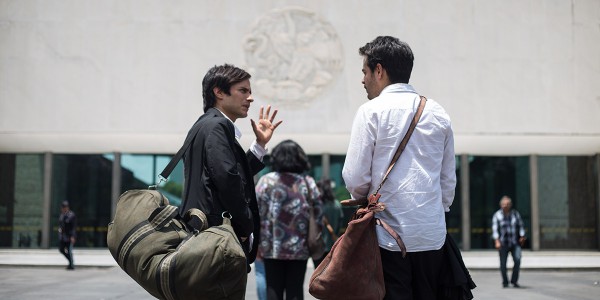 Canada and Mexico seem well-suited cultural partners. Both border the U.S. and understand all too well the challenge of competing with Hollywood for screen time and discoverability. And yet film and TV collaborations between the countries are rare. A coproduction treaty was signed in 1991, but only a couple of movies have taken advantage in the past seven years.
One is X500 (X Quinientos), a drama about migrants adapting to life in Canada, Mexico, and Colombia. The trilateral copro among those nations involves Montreal's Périphéria Productions and distributor Filmoption International. Director Juan Andrés Arango García, a Montreal-based Colombian expat, was able to stickhandle a script tying together the various settings and five different languages. The film was released in Quebec in April 2017 and premiered in Mexico this October, selling 2,820 admissions in four weeks, according to Comscore.
In the fall, cameras rolled on Apapacho – une caresse pour l'âme, director Marquise Lepage's drama about two Quebec sisters who come to grips with the death of a third sister while attending Mexico's Day of the Dead ceremonies. The copro involves les Productions du cerf-volant and distributor Axia Films.
In recent non-treaty collaborations, Toronto's Serendipity Point Films teamed with Mexico's Detalle Films and L.A. and London, U.K.-based Distant Horizon on Remember, Atom Egoyan's U.S.-set Holocaust revenge thriller, and the Spanish-language Museo, starring Gael García Bernal in a true Mexican heist story. The latter opened in Mexico on Oct. 26, 2018, selling an impressive 325,000 tickets after two weekends, and it will make its digital debut on YouTube Premium later this week (Dec. 19). On Remember, Serendipity drove the creative, with Detalle investing approximately 20% of the budget, while those roles were flipped on Museo.
There are presently no Canada-Mexico TV coproductions according to the Canada Media Fund, which is trying to stimulate some action. Set to open in December is a $1 million production incentive with IMCINE (the Mexican Film Institute) for drama, doc and animation series collaborations.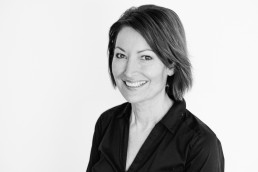 In search of market intel, Playback spoke to Mineko Mori (pictured left), CEO of Latam Pictures, which distributes studio and indie movies in Mexico and is moving into production.
Playback: Why has there has been so little coproduction between Canada and Mexico?
Mineko Mori: The content has to make sense. If you're a Mexican producer shooting in Canada, that setting has to be naturally integrated into the storyline. Few people have come up with stories like that, but some of us are trying to figure it out and hopefully soon we'll be over there.
PB: The Mexican box office is dominated by Hollywood, but lately there have been successful local comedies such as Si Yo Fuera Tú ("If I Were You").
MM: So far this year, local movies have made up 8.7% of the box office, up from last year's 5.8% around the same time [according to Canacine], which is good news for us. It hasn't been easy to get people to see local content. Mexicans like comedies, and those films have driven that increase. Those movies sometimes get criticized for not being interesting or intelligent. But people like to laugh. A Mexico-Canada romcom would probably work well in Mexico.
PB: What are the average budgets of Mexican films and major funding sources?
MM: The movies that hit the box office and go to festivals are in the $1 million-$1.5 million range. Foprocine and Fidecine are funds that provide capital investment. You have to pay back their share of the production budget. Foprocine was created to support more culturally relevant, art-house movies, while Fidecine is for movies with more commercial potential. Then we have Eficine, which is a tax [shelter] incentive.
PB: Which VOD platforms are the biggest buyers, and what's the current demand?
MM: Netflix, Amazon Prime Video, Televisa's Blim, YouTube, and Claro video, which is offered to customers of the Claro telecom company. At first VOD platforms were buying up anything they could get their hands on. Then they started checking their big data and seeing who was watching what and now they've become pickier. They will buy prestige films that have done the festival circuit and romcoms and comedies performing at the box office. But there are a whole bunch of movies in the middle not being acquired right now. We'll see what happens in the near future with different platforms popping up.
This interview has been condensed and edited for clarity.