Van Helsing renewed for season four at Syfy
The Nomadic Pictures series will begin production in Vancouver in early 2019.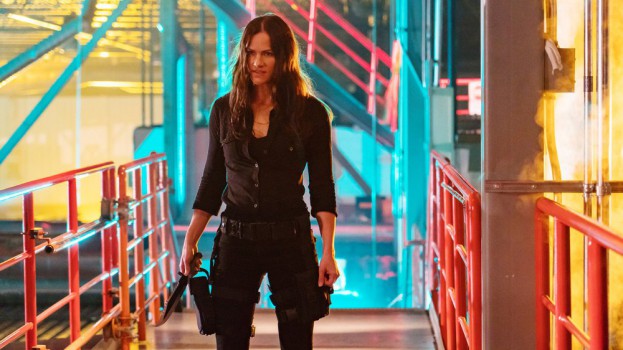 Nomadic Picture's Van Helsing has been picked up for a fourth season at Syfy.
The U.S. network has ordered 13 new episodes for 2019, with production expected to begin in Vancouver early in the new year. Season three is currently on air on Syfy in the U.S., with the finale scheduled to air Dec. 28.
Van Helsing has also been renewed for season four by Super Ecran in Quebec. Outside of Quebec, the series is available to stream on Netflix Canada, with season three expected to drop in early 2019.
Neil LaBute will depart as showrunner after three seasons, but will still be involved in the series as a writer. He will hand over the reins to Jonathan Walker, who serves as co-producer on another Nomadic Pictures production, Wu Assassins, which has already been greenlit by Netflix. Nomadic Pictures' Chad Oakes and Mike Frislev serve as executive producers, along with Evan Tyler (Industry Works), Dave Brown and Zadoc Angell (Echo Lake Entertainment), and Daniel March from Dynamic Television, which handles worldwide distribution for the series, excluding first run U.S. and Canada.
The series takes place in a post-apocalyptic world taken over by vampires, starring Kelly Overton as vampire slayer Vanessa Helsing. Van Helsing stars Overton, Missy Peregrym, Jonathan Scarfe, Christopher Heyerdahl, Vincent Gale, Rukiya Bernard, Trezzo Mahoro and Aleks Paunovic.
Nomadic Pictures was recently named Playback's prodco of the year. In addition to Van Helsing and Wu Assassins, the company is working on two others projects with Netflix: seven-episode sci-fi series I-Land, showrun by LaBute, and the 10-part horror series The Order.