Rolling Pictures expands with new facility in Sault Ste. Marie
The post-production company, with projects including Cardinal and Diggstown, will open a second hub to capitalize on low operation costs and local talent.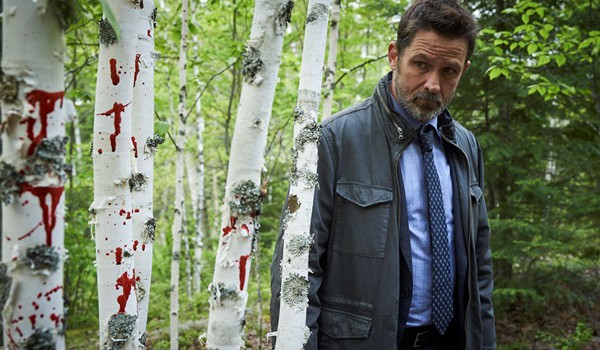 The film and TV industry in Northern Ontario continues to grow as Rolling Pictures has announced its intent to open a new production hub in Sault Ste. Marie. Opening a new facility in the region will provide a lower cost of operations, as well as access to the city's local talent through the Sault College Digital Film Production program, said Michael Forsey, president and CTO of Rolling Pictures.
"We're using the hub in Sault to service productions that are coming up north and to help us with work that we're doing in Toronto," Forsey told Playback Daily. 

Rolling Pictures secured $100,000 in funds from Sault Ste. Marie's Economic Development Fund (EDF) to help cover costs of its new facility. It is expected to open in spring of 2019.
The production hub will include a projection screening room and technical rooms for online and offline editorial. This is the second facility for Rolling Pictures, which opened its Toronto space in March of this year. Forsey said the second facility also acts as a safeguard in case of potential data loss since the company will now have two locations to house their production data. In the event any data is lost, the second facility will act as a back-up.
The move marks a growing industry shift toward post-production in Northern Ontario. Canadore College opened a 5,588 square-foot post-production centre in North Bay in February, while Red Square Motion and Sudbury's Riley Lake Productions launched their Sudbury facility in April. 40 productions have been filmed in Sault Ste. Marie 2004, which has added approximately $60 million to its economy, according to FutureSSM, a division of the Community Economic Development and Enterprise Services (CDES) Department in Sault Ste. Marie.
This is, in part, due to financial incentives to film in the region. As of 2017 The Northern Ontario Heritage Fund Corporation (NOHFC) has approved more than $122 million for 186 projects filmed in Northern Ontario.
Forsey said the first year of operation is focused on building up the core team. After that they will move onto the next phase, which includes plans to increase access to international markets and projects. Rolling Pictures is currently in post-production on CBC's Diggstown and the Canada/U.K. copro Sweetness in the Belly. Other projects include The Baroness von Sketch Show and Cardinal.