Canadian shorts named to 2019 Oscars shortlist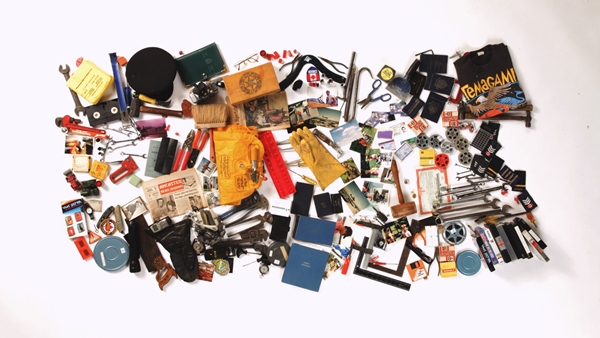 Charlie Tyrell's My Dead Dad's Porno Tapes is one of a number of domestic projects in contention for prizes at the 91st Academy Awards.
A number of Canadian titles have been shortlisted for prizes at the 91st Academy Awards, including Charlie Tyrell's My Dead Dad's Porno Tapes (pictured) and Jeremy Comte's Fauve.
My Dead Dad's Porno Tapes, which follows Tyrell as he tries to better understand his emotionally distant late-father through the personal belongings he left behind, is shortlisted in the Documentary Short Subject category. The film premiered at Sundance Film Festival in January and later in year won the documentary short competition at SXSW. It is produced by Julie Baldassi and exec produced by Karen Harnisch, Josh Polon, Becca Kinskey, Kyle Fowler and LaRue Entertainment's Matt King and Andrew Ferguson. Other projects nominated in the category include Ed Perkins' Black Sheep (U.K.) and Skye Fitzgerald's Lifeboat (U.S.)
Meanwhile, Comte's short Fauve was shortlisted for the live-action short film category. The project, about two boys who play a power game in a surface mine, has also won a number of awards this year including best Canadian short film prize at Vancouver International Film Festival and best short film at Palm Springs ShortFest. Also nominated in the category are Vincent Lambe's Detainment (Ireland/U.K.) and Logan George and Celine Held's Caroline (U.S.).
NFB short Animal Behaviour, directed by David Fine and Alison Snowden, was also shortlisted in the Animated Short Film category. The duo of Fine and Snowden previously won the Oscar for best animated short in 1995 for Bob's Birthday. Animal Behaviour tells the story of five animals who meet regularly to discuss their inner angst in a group therapy session led by Dr. Clement, a canine psychotherapist.
There is other Canadian involvement in the Animated Short Film category, as Pixar's short film Bao (U.S.), directed by Canadian Domee Shi, was also shortlisted. Set in Toronto, the story tells of a Chinese mom suffering from empty nest syndrome.
Elsewhere, Canada's foreign-language Oscar submission, Sophie Dupuis' debut feature Chien de garde ("Watchdog"), did not make the shortlist in the foreign-language film category.
My Dead Dad's Porno Tapes, Fauve and Animal Behaviour are now in the final 10 in their respective categories. After another round of voting, which is set to take place in January, the categories will be whittled down to five, with the final nominations being announced Jan. 22, 2019. The 91st Academy Awards takes place on Sunday, Feb. 24, 2019.