CMF awards $19.7M through digital innovation, francophone programs
Toronto's Secret Location was awarded over $2 million for two games, and Montreal's Felix & Paul Studios received $1.2 million for its next VR project.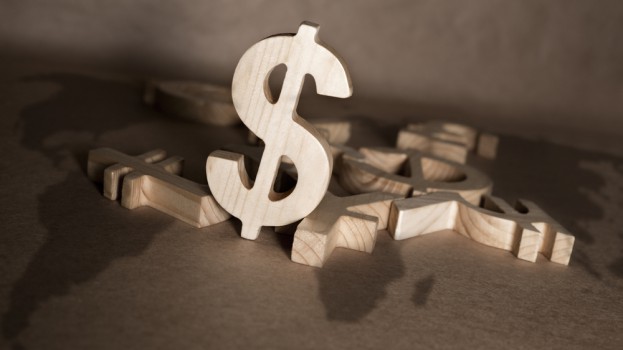 The Canada Media Fund (CMF) has awarded $19.7 million in funds across 31 digital media projects.
The funds were distributed between 19 games, five interactive media projects, and seven francophone web and television series. The Experimental Stream Innovation Program: Production awarded $6.5 million and the Experimental Stream Commercial Projects Pilot Program awarded $9.9 million. Both programs are devoted to the creation of interactive and digital media, and software. Meanwhile, $3.2 million was allocated through the Francophone Minority Program, which funds programs with a focus on content featuring non-Quebec French language communities.
Toronto's Secret Location received $2.2 million between two of its projects, with $1.2 million allocated to the game Blasters of the Universe, The Sequels, and $1 million to the multiplayer virtual reality (VR) game Through the Looking Glass. The VR game was previously awarded CMF funding in August of this year.
Another Toronto VR company, Dark Slope Studios, received a total of $1.2 million for its two interactive projects Slugslinger VR ($367,000) and real-life interactive experience Bogey Ogre Mixed Reality Attraction ($850,000).
Quebec's Félix & Paul Studios received $1.2 million for its interactive media project Storyteller – The Seven Ravens. The Montreal-based company went to Sundance this past year to debut its Oculus VR project Space​ ​Explorers:​ ​A​ ​New​ ​Dawn.
Vancouver's Cirus Technologies was the only company to receive funding for a software application, with $230,000 allocated to a digital HR app that streamlines the hiring process in Canada's entertainment industry.
The remaining games receiving funding from the Experimental Stream Innovation Program: Production include 2Dogs Games' Destiny's Sword ($1,000,000), Global Mind's Netherworld ($925,789), Stitch Media Ontario's Flow Weaver ($910,000), Brass Token Games' The Chant ($862,500), Spacewalk: The Virtual Experience ($800,000), Project Whitecard's DoVille ($631,281), Martov's Forged ($562,500), Dissident Interactive's MEMORIES ($551,176), William ($395,001), Mondo Museum ($112,813), and Barnaque's Infini ($74,627). The interactive media projects are SkyShow's Capacité interactive de pointe pour l'orchestration de foule ($762,000) and Transitional Forms's Agence ($241,000).
Additional projects awarded through the Experimental Stream Commercial Projects Pilot Program are Session Games' FIS World Cup Ski Racing ($1,129,675), Lofty Sky Entertainment's Numen 9 ($827,780), Sculpin QA's End of Days ($753,438), gopokyo's Card Saga ($683,286), 13AM Games' Dawn of the Monsters ($230,000), and Mighty Yell Studios' The Big Con ($166,825).
The seven projects which received funding through the Francophone Minority Program are Les Newbies ($874,540), Pour l'amour du country ($507,270), Mehdi et Val ($480,308), Échappe-toi si tu peux ($468,646), Amélie et compagnie! ($432,708),Carte Blanche Média's Élie l'écureuil exploratrice ($270,000), Machine Gum Productions' Balade ($191,528).
CMF's Experimental Stream Innovation Program has invested more than $226.4 million to 406 projects since 2010.
Image: Shutterstock