Sailing into international waters: Boat Rocker Media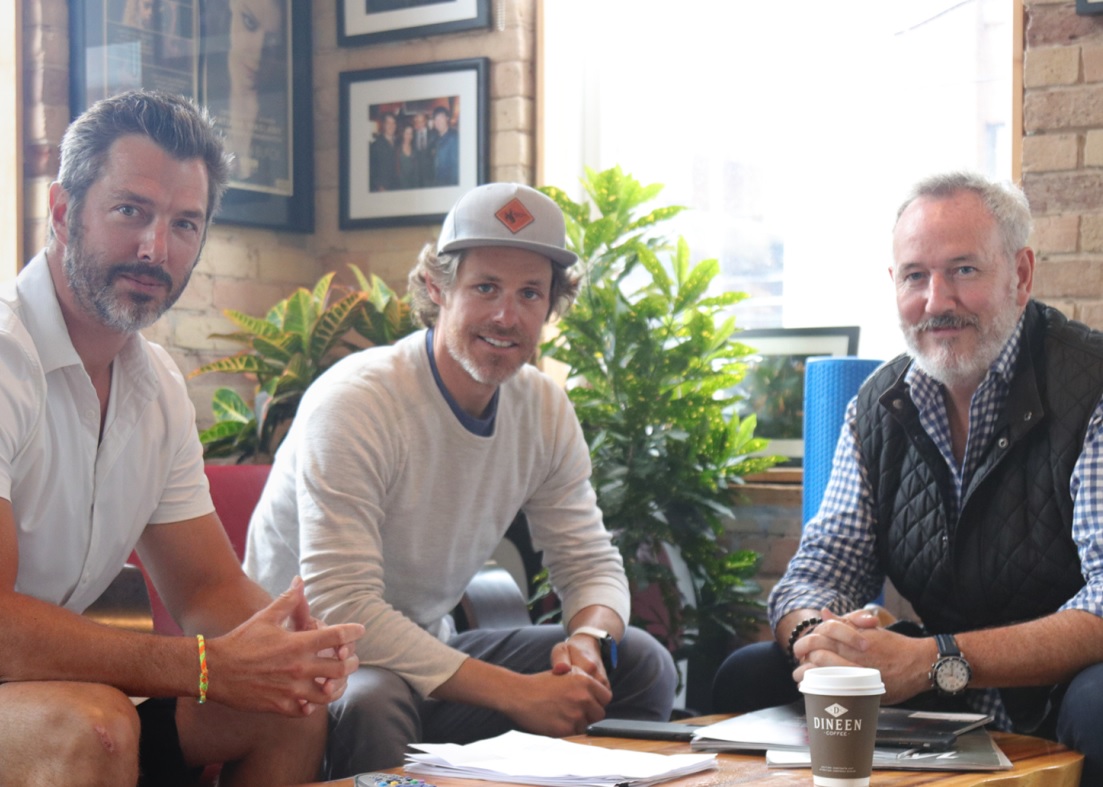 Playback's 2018 Media Company of the Year gets closer to its global-studio vision with a year that saw significant M&A and an evolution of its business model.
Boat Rocker Media (BRM)'s expansion continued at full speed in 2018, locking a trio of high-profile acquisitions and continuing to convert growth into international scale.
But while acquisition-heavy years are nothing new to the Toronto company (see: every year for the past three), the big difference with 2018′s M&A activity was that the investments allowed BRM to gain footholds in key global territories.
With its January acquisition of Fremantle's London-based kids and family entertainment division, BRM established itself in the U.K. market, as well as expanding into Asia for the first time with the Fremantle subsidiary's Hong Kong outpost. And last month BRM made its first acquisition of a U.S. company, purchasing Lip Sync Battle prodco Matador Content. While BRM had previously operated offices in both London and New York, the deals brought with them infrastructure, expertise and relationships that would have been much harder to build from Canada.
Between those deals, the media co brought Insight Productions, arguably the biggest unscripted prodco in Canada, into its stable of assets via a majority acquisition.
In just five short years, the company has morphed from a 25-person pure-play production company into a studio that employs more than 600 hundred people across multiple continents.
Part of the satisfaction the three principals – co-executive chairmen David Fortier and Ivan Schneeberg and CEO John Young – say they feel today is watching how all of the different divisions have integrated under the Boat Rocker banner.
"Making the moves we made on the acquisition side, it's always a scary thing," says Fortier, seated in one of the bright boardrooms of BRM's Toronto HQ. "So to see Jam Filled, Insight, Fremantle…deals come together and watch the companies integrate with our company in a way that is exciting, collegial, fun, cooperative and exciting because of the potential partnerships, that's great because it's not always easy."
"We three spend an inordinate amount of time in a room like this one, with whiteboards and markers and papers, trying to figure out how to build a world-class, world-beating international content rights company that's based out of Canada," adds Schneeberg.
As with so many companies in the TV space, a large part of that thinking revolves around content ownership. And one significant shift over the past 12 months has seen BRM putting significantly more capital toward project financing than in previous years, and in some instances entirely funding projects. Among those is History in the Making, a doc series fully financed by BRM and produced through its unscripted division Crooked Horse Productions. Meanwhile, another of the projects, Late Nite Eats, produced by Crooked Horse in partnership with Cooking Channel in the U.S., is what Young calls a "hybrid" toward that self-commissioning model.
It is, unequivocally, one of the most crucial areas for the company's future growth and sustainability, he says. "The greatest opportunity for us as a company, is the ability to create amazing premium content that we can ultimately hold the ball and run with, and do it pretty much on as much of our own terms as we ever could."
"We've been working 15 years to build a business that can do that," adds Schneeberg. "So now we're at a point where we think we can bring that to the table, and we're going to do it. It gives us more control over the projects, it allows us to cause shows to get greenlit, it gives us more creative control over the projects, and, frankly, the platforms are more inclined to want to be in business with us because they're sharing risk."
While it's still early days for this financing model – it is currently confined to the unscripted space – in the long term the company hopes to expand this structure into the kids and scripted space.
The desire to exercise greater control over its own destiny is partly due to a commissioning slow down in the Canadian market in recent years. While Young says the same things the industry talked about five years ago – namely the contraction of the domestic broadcast system and the growth of the SVOD players – are still the major talking points, 2018 has seen Canadian broadcasters taking a hard look at their business models and identifying areas in which they need to change course.
In the context of a booming international scene, the combination of speed to market and access to capital have become increasingly critical, adds Schneeberg. "Things move very quickly in the U.S. and as our industry has changed and Canadian broadcasters are less able to fully fund, or fund to a significant degree, a television show, we have to play in that same marketplace."
But while BRM's shifting business model is predicated on it not being reliant on the Canadian broadcast system, the company's principals emphasize the enduring importance of Canada's tax credit system. "They're meaningful arrows in the quiver of producers and production companies," says Schneeberg. "There would have been no Boat Rocker and there would probably be no Boat Rocker next year if those tax credits were all of a sudden to disappear."
But a Canadian landscape without Boat Rocker is a difficult one to envision, especially given its rapid ascent in recent years to becoming one of the more recognizable independent production companies in the global market. Looking forward, Schneeberg, Fortier and Young say the goal is to continue to weather the myriad challenges associated with the content business and continue to build its business from Toronto.
"You can't overstate how difficult it is to build a sustainable, predictable, growing, healthy content company. It's exponentially harder building it out of Toronto, because the market is just not here. The market is in L.A., London. But we want to stay here, we want this company to be built out of this country, and so we spent a lot of time saying 'how do we do this?' And it's kind of scary because it's volatile and the path is not clear. But I do feel that over the course of this year in particular we've come as close as we've ever come to really starting to see a long-term path to building a really meaningful sustainable business that makes incredible, world-class content, is run out of Toronto, and is capable of winning in that international field," says Schneeberg.