Netflix, Quebec Cinema launch mentorship lab
The three-year program marks the third Quebec talent initiative supported by Netflix's $25 million development fund.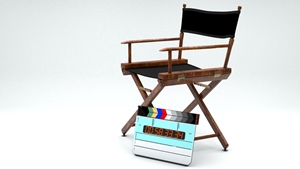 Netflix has partnered with Montreal's Quebec Cinema to launch a three-year talent lab to mentor emerging Quebec filmmakers.
The Talent Lab will take place during Quebec Cinema's annual Les Rendez-vous Québec Cinéma festival, starting in February 2020. The program will offer creatives the chance to help develop and refine their skills through conferences, mentorship opportunities and masterclasses from international and Quebec-based film professionals. Quebec Cinema's director general Segolène Roederer told Playback Daily that the program is still in development but that the organization hopes to support between 10 to 20 participants from the first to the third edition. The Lab will focus on mentoring creatives with a focus on fiction and will run for between five to six days before Rendez-vous Pro, according to Roederer.
In addition to supporting local creatives, the program is also open to women, Indigenous people and francophone communities from across the country.
The Talent Lab is the latest project supported via Netflix's $25 million development fund. It is the third launched in Quebec after a development program with the National School of Humour and a production partnership with L'institut national de l'image et du son.
Other programs backed by Netflix's $25 million investment include the Banff World Media Festival's Diversity of Voices (DOV) initiative, Netflix-CFC Global Project partnership, Hot Docs Canadian Storytellers Project and B.C.'s Pacific Screenwriting Program (PSP). Earlier this month, the PSP unveiled the six screenwriters set to take part in its flagship training initiative, the Scripted Series Lab.
The unveiling of the Talent Lab comes a month after Netflix made its first commission of a Quebec film project, an untitled thriller from Montreal-based prodco Couronne Nord. In addition, the streamer previously picked up TIFF Best Canadian Film winner Les Affames (Ravenous).