In Brief: Anne with an E one of Netflix's most-binged in 2018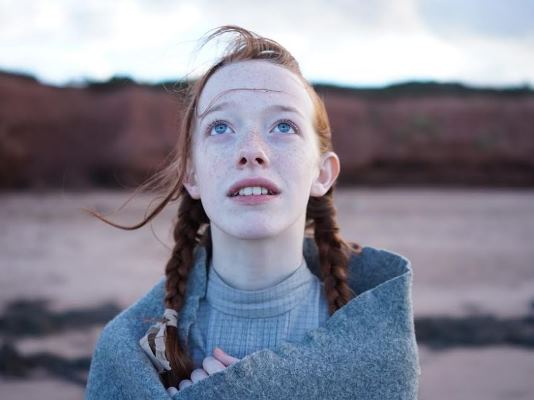 Plus: Canada-Ireland Codevelopment Incentive projects named, Rumble news and what's next for Canada's Jean-Marc Vallee.
Anne with an E among Netflix top 2018 binge-worthy shows
Netflix viewers can't get enough of Anne. The award-winning series was listed among Netflix's top ten most-binged series in 2018 for the second year in a row, hitting the number eight spot for 2018. The list was a result of Netflix measuring its global viewing between Jan. 1 to Nov. 28, with On My Block, Making a Murderer: Part 2 and season two of 13 Reasons Why reaching the top three. Anne with an E (pictured), created by Moira Walley-Beckett and produced through Miranda de Pencier's Northwood Entertainment, has already been renewed for a third season.
Jean-Marc Vallée announces new project with HBO
Canadian director and producer Jean-Marc Vallée is returning to HBO for his third project with the premium network. The limited series, titled Gorilla and the Bird, will be a coproduction between HBO and Big Beach TV, with writer Bryan Sipe serving as showrunner and executive producer. The series will tell the story of a mother and son as he struggles with his bipolar disaster after suffering a psychotic break. Vallée will direct and executive produce under his production company Crazyrose, along with Nathan Rose, and actor Channing Tatum is also set to executive produce under his company Free Association, alongside Reid Carolin and Peter Kiernan.
Canadians among SAG award television nominees
Three Canadian actors have been nominated in ensemble categories for the Screen Actors Guild (SAG) Awards. Amanda Brugel and Bahia Watson are among the cast of The Handmaid's Tale that were collectively nominated for Outstanding Performance by an Ensemble in a Drama Series, while Ellen Wong is among those nominated for Outstanding Performance by an Ensemble in a Comedy Series for the Netflix series GLOW.
As well, Sandra Oh was nominated for Outstanding Performance by a Female Actor in a Drama Series for her role in BBC America's Killing Eve. The Ottawa-born actor has earned recent acting nods from the Golden Globes and the Critics' Choice TV Awards, and was previously nominated for an Emmy. Killing Eve is currently in production on its second season.
CMF and Northern Ireland Screen give codevelopment incentive coin
The CMF and Northern Ireland Screen (NIS) have awarded over $198,000 to four projects from both countries to support the development of audiovisual projects. The recipients for the Canada-Northern Ireland Codevelopment Incentive for Audiovisual Projects include Tyrone Guthrie: The Stratford Experiment, New Pixies, Our Father and Godley.
Tyrone Guthrie: The Stratford Experiment, a feature doc about the director who launched Canada's Stratford Festival, took home $30,000 in funding from the CMF and $18,720 from NIS. It's produced by Stratford, ON-based Ballinran Entertainment and Belfast-based Fine Point Films. Premiere Bobine and Shin Awil's dark comedy Our Father netted $39,043 from NIS and $12,580 from the CMF. Meanwhile, New Pixies (Arcana Studio, Flickerpix Animation) nabbed $29,200 in CMF funding and $22,109 from NIS.. Finally, Godley (Village Films, Mattfilms) walked away with $22,490 from the CMF and $24,680 from NIS.
Rezolution's RUMBLE to air on PBS' Independent Lens
RUMBLE: The Indians Who Rocked the World from Montreal's Rezolution Pictures is set to air on U.S. pubcaster PBS' Independent Lens on Jan. 21. The doc follows the role of Native Americans in popular music history. RUMBLE made its world premiere at the Sundance Film Festival last year, winning the World Cinema Documentary Special Jury prize. The doc went on to win the Rogers Audience Award for Best Canadian Documentary and the award for best documentary at Hot Docs 2017. In addition, at the 2018 CSAs, RUMBLE took home three awards, including the Ted Rogers Best Feature Length Doc prize.