Vancouver Web Fest on hiatus for 2019
Founder Suzette Laqua is stepping back to focus on her health in the year ahead, with the festival set to resume in 2020.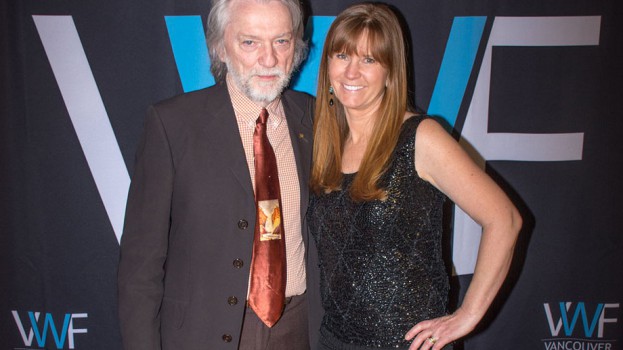 B.C.'s annual digital creator conference, the Vancouver Web Fest (VWF) is on hiatus for 2019 after founder and executive director Suzette Laqua revealed she is dealing with personal health issues.
Laqua (pictured right) was recently diagnosed with Hippocampal Sclerosis, a condition that affects the brain, and is stepping back from her role in order to focus on her health. She has been running VWF since its launch in 2014, as web series started to gain traction in the industry and attract both creators and buyers. The festival has since grown in stature and attracts domestic and international digital creators to its three-day conference, screenings and awards. The festival was set to run April 26 to 28, 2019.
As with any small organization, Laqua bears the main operational responsibilities of VWF, supported by a team of volunteers and a board of directors, making it difficult to replace her for intensive run-up to the 2019 festival. As such, she says, the difficult decision was made to put the festival on hold for the next edition and instead focus on 2020.
The response since she posted a video on Facebook last week explaining her health challenges has been touching, she told Playback Daily.
"It's been very heartwarming [to see] the responses I've got, not just on social media and Facebook pages but also behind the scenes, [through] either personal emails or private messages," she said.
In the interim, the VWF team will continue to promote the festival and its place in the webseries world. "We want to keep the face of the Vancouver Web Fest alive, other than the sense that we won't have the festival itself. We will be attending other festivities and conferences to keep in the loop and keep up to date with what's going on locally and internationally," she explained.
As for the creators who already submitted their projects towards VWF 2019, Laqua said all have received a credit from festival submission site FilmFreeway towards VFW 2020 or any other festival. Submissions for the 2020 program are expected to open this September, giving creators the opportunity to resubmit their projects.
Looking forward, Laqua said VWF will continue its discussions with sponsors and keynote speakers for the festival. She notes that people interested in updates on the festival can follow its social media channels at @VanWebFest.