2018 Film Director of the Year: Stella Meghie
The Share Her Journey ambassador has become one of Canada's top directorial exports, thanks to a TIFF world premiere and an upcoming feature with Universal.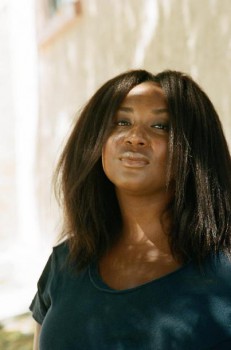 If 2017 was a year of reckoning in the film and television industry, 2018 is the year of change. The #MeToo movement sparked long-overdue conversations about women in the industry and has – hopefully – sown the seeds toward a very different tomorrow.
Among those voices is Playback's Film Director of the Year, Stella Meghie. She was named one of the Toronto International Film Festival's Share Her Journey ambassadors, which supports TIFF's five-year commitment to increase opportunities for women in front of and behind the camera. Meghie is joined by filmmakers such as Molly McGlynn, Deepa Mehta, and Amma Assante.
2018 also cemented Stella Meghie as one of Canada's hottest directorial exports. Her third feature film, The Weekend, made its world premiere at TIFF and, during the festival, she was also honoured with the Birks Diamond Tribute's emerging director prize. She directed episodes of one of TV's most talked-about series Insecure (HBO) and is set to direct its star and creator Issa Rae, in the upcoming Paul Feig comedy American Princess. Heading into 2019 she'll also be developing her next feature, The Photograph, with Universal Pictures.
Meghie discusses the challenges that come with independent filmmaking and Canada's role in the international media market.
Playback: What are some of the biggest challenges you faced this year?
Stella Meghie: I think independent filmmaking is difficult, it will always be difficult whether you go and make a big studio film or not. Being able to pull together the money and make The Weekend without the help of the studio system was a big moment for me. Independent filmmaking is one of the hardest things to do – it's an uphill battle even when the film is made. It was very important for me and a great moment for me to be able to premiere it at TIFF this year. [This year] I'm most excited I've started development and casting on The Photograph at Universal Pictures. It's a project that I wrote in Canada and now it's starting on the production side. Will Packer is producing it. I wrote it. It's exciting to start something new.
It's just really fun to close the book on a film and then start something new and get excited about new characters and new actors and new production design. It's such a fun process to get immersed again in a whole new world. It's a project that I wrote a few years ago in Canada and now it's kind of starting to get rolling on the production side.
PB: What events most impacted you and your business this year?
SM: It's been a good year for women speaking out. I'm a Share Her Journey ambassador for TIFF, that's been very important for me to be able to participate and show my support for #MeToo and #TimesUp.  It's an important moment for women to be visible and [to] promote the visibility of others… I don't think anything changes overnight but I do think people are much more aware on set and are being forced to be more aware of their actions. It's a long process but I think the industry is a little bit more on notice now.
PB: What does being a Share Her Journey ambassador entail?
SM: It's about really lending your voice, talking about the initiative, talking about gender parity where you can and just adding your name to a list of women who are speaking up and acting out in a very important time, I think.
PB: What do you think Canada is bringing to the international media business?
SM: I mean, there's so much Canadian talent, there always has been, there always will be. I'm inspired by people like Xavier Dolan who continue to make work year after year. He's someone who has inspired me a lot. Stephan James is leading Beale Street. Canada has never been short on talent and I think we continue to make our mark internationally.
PB: On the flip side, what is Canada lacking?
SM: I don't know if I can recognize a problem. I just think that all films find their place and not all films are meant to travel, some films are meant to be found by their particular audience. I try not to think of hitting the international stage as a marker of some sort of larger success or systematic problem. I try to just create a film I'm proud of and if it reaches the international stage – it does or it doesn't. It's up to all of us to find the films that we're interested in and support them.
PB: What have been the highlights of your year?
SM: I would probably say The Weekend. It's my third film, I shot it last year and finished it this year. It was just very important for me and just a great moment for me to be able to premiere it at TIFF this year.
Selections from this interview appear in Playback's Winter 2018/19 issue