CBC shows off its new Gem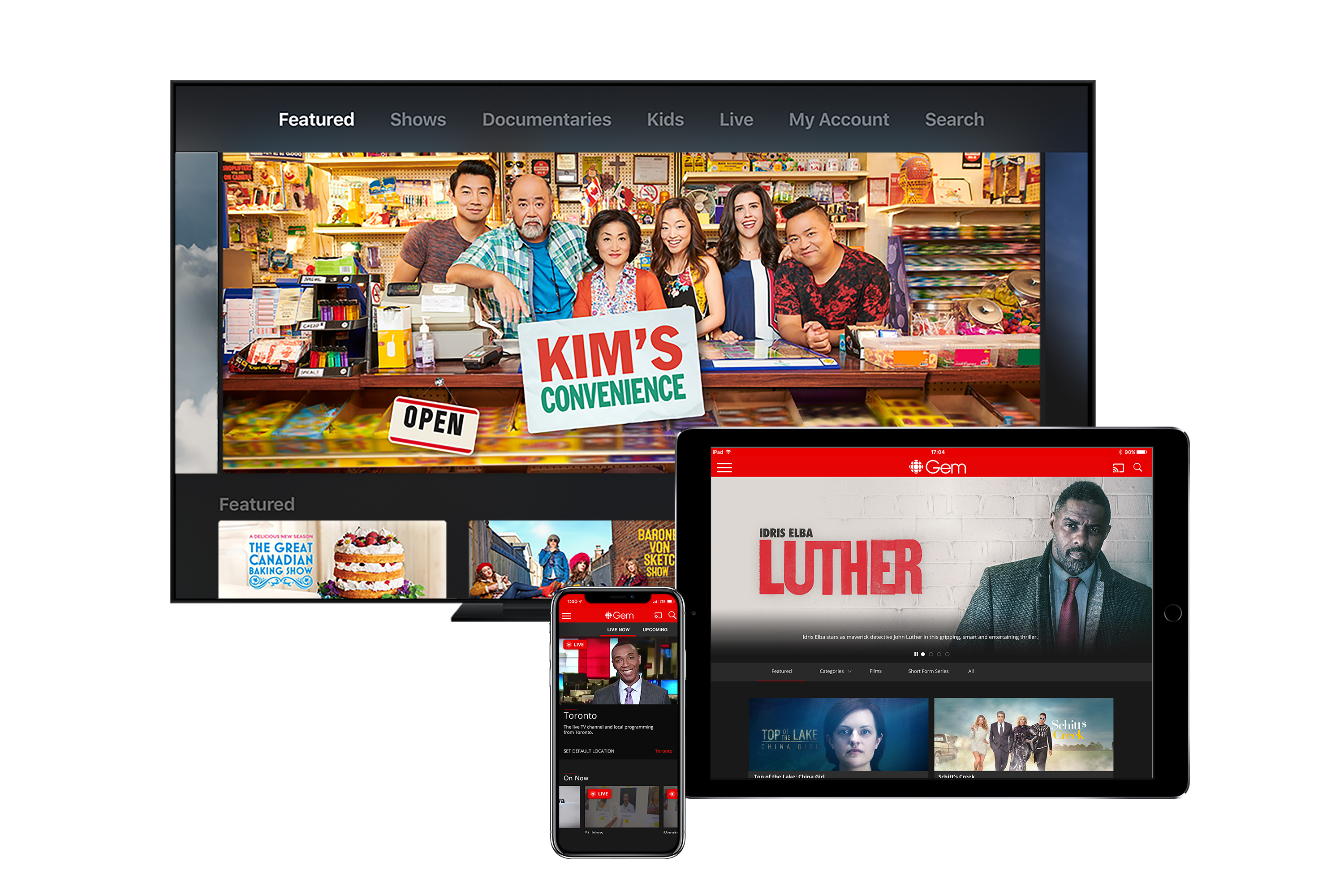 The pubcaster has relaunched its OTT offering under a new brand, and announced a deal with Wattpad to mine IP that can be developed for the service.
CBC's Gem is hidden no more.
The pubcaster on Tuesday hit "go" on the relaunch of its streaming platform under a new brand, unveiling 4,000 hours of live and on-demand programming, a new partnership with Wattpad and other new details.

Among those, CBC revealed that the family adventure series Northern Rescue (10 x 60 minutes), produced by Don Carmody TV for CBC and Netflix, will launch March 1, 2019 exclusively on Gem in Canada. The 10-part series is the first CBC original drama to receive a digital-first release (CBC previously released half-hour comedy Crawford as a digital-first property in February, ahead of its linear release this summer). Internationally, the series, which co-stars William Baldwin and Kathleen Robertson, will stream on Netflix. 

While details of how the partnership between CBC and Wattpad will work have not yet been announced, CBC will mine the social storytelling platform for stories that can be developed as original projects for Gem, a strategy that other Canadian companies, including eOne, are also using. In a statement, CBC said the collaboration "will offer emerging Canadian writers the opportunity to create exclusive content for CBC Gem." More details will be confirmed in the new year.
"It's exposing us to new voices, as well as allowing us to leverage data and audience engagement within the Wattpad environment," said Gave Lindo, executive director, OTT programming, CBC, in an interview with Playback Daily.

As previously announced, the new service is relaunching with 100 Canadian feature films via a partnership with Telefilm Canada. Among the projects licensed specifically for Gem are Richard J. Lewis' Barney's Version, Ruba Nadda's Cairo Time, Mina Shum's Meditation Park, Deepa Mehta's Midnight's Children and Xavier Dolan's Mommy. New titles will be added on a weekly basis, with upcoming projects including Stella Meghie's Jean of the Joneses, Aisling Walsh's Maudie, John Crowley's Brooklyn and Denis Villeneuve's Incendies. All Canadian features will stream ad-free on the service, with 50 new film titles joining the service over the next year. In addition, films from the NFB will be added later in 2019.
The expansion of the film library will be fueled by ongoing acquisitions from Canadian distributors such as A71 Entertainment, Elevation Pictures, eOne, levelFILM and Mongrel Media, and international distribution companies including BBC Studios, ITV Studios Global Entertainment, Fremantle International and Sky Vision.
On the TV side, the service places current CBC series such as Kim's Convenience, Baroness Von Sketch Show and Schitt's Creek alongside past hits such as Being Erica and The Kids in the Hall. In addition to domestic titles, Gem features international series such as Luther (seasons one to four), The Great British Baking Show (seasons one to nine), Portlandia (seasons one to five), Wallander (seasons one to four) and miniseries Little Dorrit, the latter of which launches later this month.
The service is also relaunching with more than 200 hours of ad-free kids content, including Addison, True and the Rainbow Kingdom and Dot, with a goal of doubling that inventory to between 400 and 450 hours over the coming year.

The official relaunch of CBC Gem comes one week after Bell Media launched its own ad-supported VOD platforms, CTV Movies and CTV Throwback.
With Tuesday's announcement, CBC also provided clarity on the distinction between the free, ad-supported offering and the paid version. On the free service, users can live-stream CBC TV (with access to 14 local channels from across the country), watch shows and movies on demand, and resume watching shows on other devices. Meanwhile, the premium version ($4.99 a month) has no ads and also includes live streaming of CBC News Network.
In speaking to Playback Daily, Lindo emphasized that this week's relaunch is just a starting point, with CBC's business and rights team continuing to acquire domestic and international content in the film, TV and kids space heading into 2019 and beyond. He added that, as well as its distinct blend of scripted and non-scripted programming, Gem's news offering will also differentiate it from other streaming and VOD platforms in the Canadian marketplace.
CBC Gem can be accessed online at CBCgem.ca, free as an app for iOS and Android devices, and via Apple TV and Google Chromecast.