Production wraps on Amy Jo Johnson's sophomore feature
Dark comedy Tammy's Always Dying is produced by JA Productions, Plainspeak Pictures and Prospero Pictures.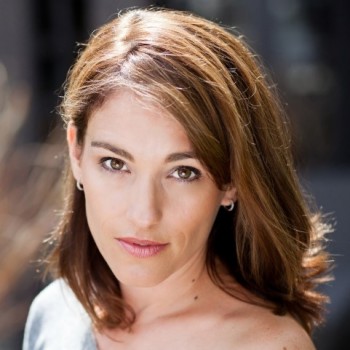 Filming has wrapped in Hamilton, ON on Amy Jo Johnson's sophomore feature Tammy's Always Dying, produced by Toronto prodcos JA Productions, Plainspeak Pictures and Prospero Pictures.

Based on a script penned by Joanne Sarazen, the dark comedy follows a daughter (played by Anastasia Phillips) who always has to talk her self-destructive mother, Tammy (played by Felicity Huffman), off a ledge each month after their welfare cheques stop coming in.
Supported by Bell Media's The Movie Network (which recently rebranded under Crave) and CBC Films, the project marks Johnson's second full-length feature. Before Tammy's Always Dying, Johnson wrote, directed and starred in The Space Between, a Telefilm micro-budget project that follows a man whose world is turned upside down when he finds he discovers that his child isn't actually his. In addition to competing in the Whistler Film Festival's annual Borsos competition in 2016, her debut film was also picked up by IndieCan Entertainment for a theatrical release. Last year, Johnson was named to the directors lab of CFC's Cineplex Entertainment Film Program.
Producers on Tammy's Always Dying include JA's Jessica Adams and Plainspeak's Harry Cherniak, who serves as a co-producer. Exec producers include Johnson, Huffman, Joannie Burstein and Prospero's Martin Katz and Karen Wookey.
In addition to Phillips and Huffman, the feature also stars Clark Johnson, Aaron Ashmore, Kristian Bruun and Lauren Holly.
Tammy's Always Dying is produced in association with Telefilm Canada, Toronto's Eggplant Picture & Sound, NABET 700-M UNIFOR and TAJJ Film Distribution, with TAJJ handling worldwide sales for the film. The project was also developed with the assistance of the CFC and the Harold Greenberg Fund, with support from the Independent Film Project (IFP). Bell Media has an exclusive six-month pay-TV window on the project, after which time broadcast and streaming rights move to CBC.