Playback's 2018 Prodco of the Year: Nomadic Pictures
After 23 years in business the Calgary prodco vaulted into a new era in 2018, earning a trio of Netflix commissions and a renewal for Van Helsing.
Every year, Playback selects individuals, companies or projects that made an impact in that year for our Best of the Year feature in our Winter issue. For 2018, we kicked off with Exec of the Year Jennifer Twiner McCarron, Show of the Year Schitt's Creek and Showrunner of the Year, Simon Barry. Next up is our Prodco of the Year: Nomadic Pictures. 
After more than two decades in business, 2018 has seen Calgary's Nomadic Pictures vault forward into a new era. The year was headlined by a fast-growing relationship with Netflix that resulted in a trio of commissions for I-Land, The Order and Wu Assassins. The greenlights helped drive Nomadic, led by co-chairs Chad Oakes and Mike Frislev (pictured left and right, respectively), to around $135 million in indie production spend over the past 12 months, with the company also moving into season three on Van Helsing (pictured) for U.S. net Syfy and service producing season four of the Jason Jones comedy The Detour for TBS.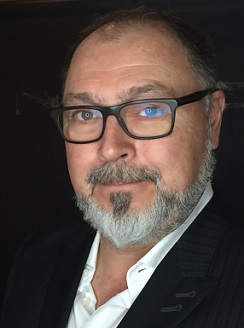 Playback: It seemed from the outside that Nomadic had an incredibly busy year, so it must have been crazy on the inside. Can you tell us about how things went with so much on the go, and what it meant for the company?

Chad Oakes: For the past 23 years the strategy has been the same: head down and tail up. We've had some amazing years and some lean years, and we'll never forget the years that production value shot was zero, or minus $2 million if that's actually possible, or a year like this year where it's about $135 million in production, and only one service production. We were a studio on two series, and the other was a coproduction with Netflix, so it's been incredibly busy for a company of our size, 10 employees (Mike and I inclusive), doing that kind of volume.
Mike Frislev: Strategically we've tried to stay a little bit ahead of the marketplace, or react quickly to the marketplace. There was a time when we were doing a lot of TV movies and then that business crashed, and when it did we were hurt by it. So we transitioned to television series and then saw the writing on the wall in terms of the shrinking of the Canadian broadcasting marketplace for licensing projects. So we tried to stay ahead of that curve too.
CO: We were doing Canadian content MOWs, anywhere between six to eight a year from 2006 to 2008, and then in 2009 we didn't shoot anything. Then we decided to shift our focus into the TV series world. Our first pilot was with AMC in 2010, Hell on Wheels, which subsequently got picked up and started the trajectory we're on now. Instead of coproductions and service productions, we just developed our own material, and started working with different broadcasters that we can be the studio on. That first series was three years ago – Van Helsing with Syfy. It sold internationally to Netflix, and that then turned into Ghost Wars and then The Order and it just grew and grew.
It was around three years ago that we saw the decline of linear television, both in Canada and the U.S., and that if you weren't partnered up with an SVOD company you were going to be left behind. So you make a decision out of inspiration or desperation, it was a little bit of both, where we changed the company's structure, and, more importantly, our direction. Feature films and MOWs were just a tremendous amount of time, effort and money, and it was getting saturated, there was just too many of them.
PB: Could you talk about how the relationship with Netflix has grown?
MF: It all started with a TV movie that we developed for Syfy called Mutant World. Through that we developed a relationship with Chris Regina [the former SVP of original co-productions at NBCU Entertainment Networks, with oversight of Syfy] and that was instrumental in getting the series Van Helsing. When he went over to Netflix the relationship grew.
PB: Were those three series I-Land, The Order and Wu Assassins, developed internally?
CO: Yes, everything was developed internally at Nomadic with Netflix.
PB: In the new world, where SVODs are looking to own and control more worldwide rights, do you feel it's getting more difficult for producers to retain their IP on a long-term basis?
CO: In general, the answer is yes – there's a growing desire for SVOD companies to own their own stuff. But we have different types of structures – stuff that we own, stuff that they own. It's a harmonious way to work together and grow our company along with Netflix's growth.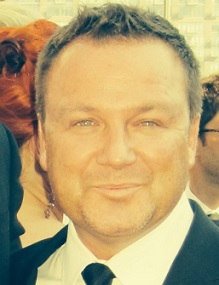 PB: What have been the biggest challenge of the past year?
CO: Crewing up in Canada. As our company is growing, so too are other companies across Canada, and it's great to see. But with it, and with the advantage of the Canadian tax credit, there's just a tremendous amount of production here. If you look at the growth that's happened in Ontario and B.C. in the last three years, there's a shortage of crews, shortage of qualified manpower. There's more shows coming to Canada than there is qualified crew people. So I know the unions are working very hard to ramp up their halls. However, it's up to us, Canadian producers, whether it's Canadian content or not, to help grow the industry by moving crew members up, and that's something that Nomadic has been doing for the last 23 years. The people that are on this crew right now [for I-Land] have been with us for 23 years, and they started as a PA, or started as a third or a second, and now they're key of their department.
Also, there are certain jurisdictions in Canada that the uncertainty of the tax credits and the funds, particularly Alberta, has been a challenge. There are new regulations and changes that could very well stunt our growth or hurt the industry. We are always positively discussing with our friends in government, trying to advise how we can continue to grow the industry.
MF: As well, fluctuations in currency that any manufacturer in Canada will deal with when they're dealing with a certain percentage of financing dollars coming out of the United States. That causes us certain challenges here and there, much like any other Canadian producer that's dealing with the same thing.
PB: What are the biggest opportunities for Nomadic going forward?
CO: One of the greatest things is the changing of the guard from linear, cable television and the viewing habits of consumers, to more of a streaming-at-your-own-leisure SVOD model. However, let's not discount all the existing cable and linear companies that are now getting into the SVOD game and creating originals for their platforms. It's an exciting time and we look forward to being part of it. Production companies have got to move with the times. Your business model and your structure must get ahead of the curve, otherwise you're going to be left behind.
MF: Just to expand on that, there's more democratization of the audience. So much of the linear broadcast model is built upon demographics, whereas when it's a subscriber-based model it's really just audiences that are going to watch the program through all episodes of the series. You pick up a broader base because it's not advertiser-focused on an 18-49 demographic, it's more focused on content and people who watch all episodes of the series. It's a little more democratic in its approach. And as companies like Netflix focus in on who exactly the audience is, they are tailoring it for what I would say is a more democratic audience.
PB: What is your take on Cancon regulations and how they impact the industry?
CO: There's still Cancon? What's Cancon?
MF: I do think they help, traditionally, and they continue to help key creatives (in terms of writers, directors, producers in development), so from that perspective certainly Cancon continues to be important to the industry in Canada.
CO: But Nomadic doesn't necessarily do everything Cancon. We used to be 100%. I would say we're now 50-50 between Canadian content and non-content. Sometimes we need an American writer or director or leads. It just fits the project and the creative better. We're not making projects just for Canadians, we're making them for Canadians and a global audience, so it's critical that the structure of a show is natural and it fits properly.
MF: And often those personnel are Canadian. I think if you looked at our key creatives across even this year's production slate, it's pretty high in terms of Canadians.
CO: We're filming I-Land in the Dominican right now. Eight-five Canadian crew came out here, and of that 65 are from Alberta, and 20 from B.C. or other provinces. We've got about another 125 Dominican crew. We're working with our partners at Lantica Media [which also owns Pinewood studios in the Domican] and it's great seeing the Canadian crew work alongside the Dominican crew. They're teaching us how to do it on the island, and we are sharing our expertise and know how, so it's been a lovely merger.
PB: Has the broader industry discussion about sexual harassment, assault and providing inclusive work environments changed the environments you work in?
CO: It's important to us that everybody feels safe when they go to work. We have safety meetings on set, whether we're at the waterfalls, on the beach, whether we're at the top of fortress mountain, whether we're at the plains and the prairies of Alberta. We start our days with safety meetings, and it goes all the way into talking about a safe working environment. With everything that's been going on with the industry, I think it's great that people are speaking up. There was a lot of change that needed to happen, and we welcome it.
This interview has been edited and condensed; selections from this interview appear in Playback's Winter 2018/19 issue