Super Channel VP Melissa Kajpust steps down
The VP of programming will leave her position as of Dec. 21.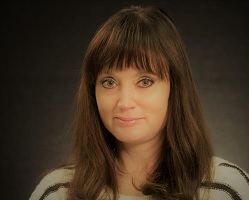 Super Channel head programmer Melissa Kajpust is exiting her role at the broadcaster after less than a year in the role.
According to the announcement, Kajpust has resigned to "pursue other opportunities." Her last day at Super Channel will be Dec. 21.
Kajpust took over the VP of programming role in early 2018 after the Edmonton-based company's restructure, having served as the company's director of programming, international distributors and Canadian pre-sales for almost five years before that. In her VP role, Kajpust oversaw the programming of Super Channel's recently rebranded portfolio of channels, including Fuse, Heart & Home, Vault and GINX Esports TV Canada. She served as production executive for Canadian series PURE (season two), Acceptable Risk, and Forgive Me. Her acquisitions for Super Channel include American Gods, Mr. Mercedes, Harlots, and Get Shorty.
Her promotion to VP came at the close of a period of significant disruption for Allarco, Super Channel's parent company, which had spent the previous two years under creditor protection as it restructured. Super Channel president Don McDonald acknowledged the tumultuous nature of the period in his statement regarding Kajpust's resignation.
"Melissa has been a valuable asset to Super Channel and was integral in seeing us through our recent restructuring and rebranding phase," he said. "Her leadership, industry knowledge, relationships and programming expertise greatly assisted us in successfully navigating through a time of rapid change."
Super Channel spokesperson Kim Ball told Playback Daily that further "organizational announcements" will be made next week.