Sinking Ship partners with ROM for cross-promotion of film, new exhibit
In a bid to boost the promotion and discoverability of Dino Dana: The Movie (2020) and the ROM's blockbuster new dino exhibit, the parties hatched a symbiotic multi-year strategy.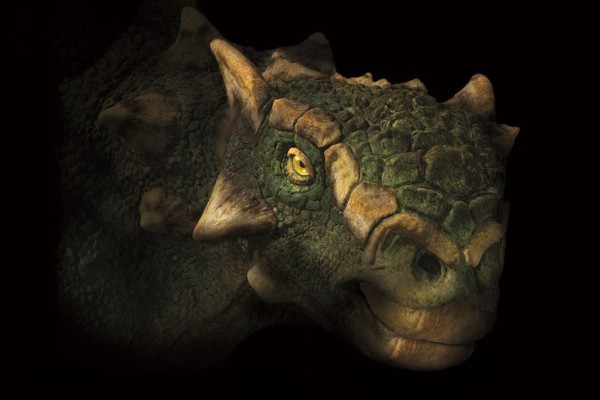 The company behind Dino Dana has taken its partnership with the Royal Ontario Museum to a new level. Sinking Ship Entertainment is the presenting sponsor of the museum's latest exhibition ZUUL: Life of an Armoured Dinosaur, which opens to the public on Dec. 15. The exhibit will showcase the newly discovered and well-preserved skeleton "Zuul crurivastator," cheekily named after a monster from the original Ghostbusters film.
"We're both invested in getting kids and families excited about the natural world," J.J. Johnson, Sinking Ship founding partner and executive producer, told Playback Daily. "This feels like a perfect partnership to do that."
Sinking Ship has a long history with the ROM, dating back to the Dino Dan days of 2008. The production company has worked closely with the ROM and Alberta's Royal Tyrrell Museum of Paleontology in order to keep Dino Dan—and its latest iteration Dino Dana—as up-to-date on scientific advancements as possible.
Sinking Ship's involvement in ZUUL: Life of an Armoured Dinosaur began more than two years ago. In the early stages the discussions revolved around featuring the anklyosaur in Dino Dana: The Movie (2020), but Johnson said as time went on the deal evolved into something much bigger.
Johnson had been looking for the perfect location for the final scene of Dino Dana: The Movie to give it a more epic scope. Curator Dr. David Evans wanted a dynamic and exciting feature in the exhibit to bring in more visitors. So a deal was struck: The ROM would give Sinking Ship the unique opportunity to film on its rooftop, and Sinking Ship's VFX team would work with the exhibit development team on creating an interactive game within the exhibit.
"They bring an incredible set of skills to the table," said Evans of Sinking Ship. "They have a deep expertise in how people would interact with a game and how they can take our educational outcomes and turn it into something fun that kids will actually use and learn from."
The premise of the game is to allow visitors the chance to become Zuul by operating its powerful club-like tail with their hands and smashing objects with it. Sinking Ship's in-house VFX and interactive team uses motion capture technology that captures a player's movement and integrates it into the game. That way players control Zuul's speed and strength. The ROM's development team worked closely with them to ensure scientific accuracy.
That expertise is carried over into the Dino Dana: The Movie as well. Evans, who has a cameo in the film, vetted the script himself.
The partnership will continue with the release of Dino Dana: The Movie in 2020. Kate Sanagan, head of sales and distribution at Sinking Ship, describes it as a two-tier release strategy. After a traditional release in theatres, the film will then screen at museums, science centres, and theme parks, beginning with the ROM. "[The museum release] helps us develop that target market," said Sanagan. "You have to seed that two years in advance. Using the ROM as a template [for future museum releases] has been fantastic because they are so well known."
For both parties the partnership creates an opportunity for crucial cross-promotion between visitors of the ROM and Dino Dana viewers. "The struggle that we have across everything we make is discoverability and trying to make sure we are opening up our content to new audiences," said Johnson. "I think the ROM has a similar challenge, so it feels like a partnership that benefits both."