Playback's 2018 Exec of the Year: Jennifer Twiner McCarron
The CEO of Thunderbird Entertainment had a boffo year, transitioning from CEO of Atomic Cartoons to the leader of its newly public parent company.
Every year, Playback selects eight to 10 individuals, companies or projects that made an impact in that year for our Best of the Year feature in our Winter issue. This year, we kick off our reveal with Jennifer Twiner McCarron, the CEO of Thunderbird Entertainment, with a web-exclusive full version of our interview with her.
Already the CEO of one of Canada's highest-profile animation studios, Twiner McCarron took another leap forward in her career this year, taking over as CEO of Thunderbird Entertainment, the parent company of Atomic Cartoons, Great Pacific Media, Thunderbird (prodco) and Thunderbird Releasing. Not only did a new portfolio of brands and responsibilities come into her purview, she was chosen to lead the company through an IPO via reverse takeover. And even as she negotiated these challenges, the studio she led, Atomic, continued to see its growth strategy realized, with a Netflix commission for The Last Kids on Earth and Eerie Elementary, a deal to develop high-profile kids property Princesses Wear Pants and the positive reception to its service work on Canada-Brazil eOne copro Cupcake & Dino: General Services. Here, Twiner McCarron reflects on the year that was, the industry that is and moving forward into 2019.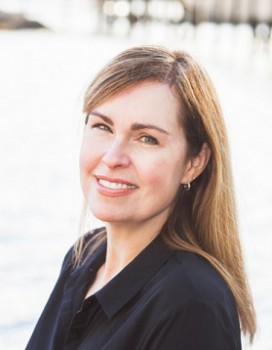 Playback: Clearly, one of the biggest stories of the year for yourself was Thunderbird's transition into a public company. Can you tell us about that?
Twiner McCarron (JTM): It's a good time because we don't need to go public. We're doing extremely well. This lets more people in on our trajectory. The offering gives us a chance to strategically take advantage of this exploding need for content, be it through acquisition, through higher-end IP, etc. We want to become the next big studio. A global studio, but Canadian-based.
PB: What were some of the biggest challenges?
JTM: There's pressure to grow, but… we don't want to get greedy and explode. We want to grow in a way that respects the people that work here, because I know in my heart that without that talent here in Vancouver, we're nothing but an aging building and crappy computers. If you shift focus too much on growth and the bottom line, I think you run the risk of losing what was working in the first place.
PB: What are the biggest opportunities for Thunderbird and its subsidiaries going forward? 
JTM: Our biggest opportunity is really focusing on how people are consuming content and what does that look like going forward. There's so many people coming online with Amazon and Netflix, the FAANGs and Hulu, and Disney's coming online with their streaming service. I have three kids of my own and I'm always watching how are they consuming content. What is shaping the way people enjoy and consume content and how do we stay ahead of that curve?
PB: What is Canada bringing, and not bring, to the international media business?
JTM: It's no secret that the Canadian broadcast model has been struggling [with] the old way of putting shows together, but I think there's a chance to revitalize that. I think the talent in Canada is immense. Because the international landscape is exploding, the reach is exploding, we have the opportunity to be seen as true creators. Traditionally Canada was more of a service industry to the U.S. unless you had your own outlet, for example the CBC and others, to create your own content. But I think that's shifting. I think you can now be Canadian creators and reach more global audience.
PB: How are you dealing with the flux in Canada's regulatory and broadcasting landscape? 
JTM: We just don't use that as our business model to put shows together. Sometimes we work directly with the CBC, sometimes we work directly with Corus. They've been terrific, but we don't count on that.
We have an office of five [in L.A.] and they are able to meet with the people that are buying content right now. And then we can still put the shows together to be Cancon – all of the production is done here and the talent is here. But having some of the sales operation based in the U.S. helps us to have boots on the ground with people that are buying.
PB: #MeToo and safe, respectful work environments were top of mind for everyone in the industry this year. How did that affect you and your business?
JTM: It's definitely affected everyone. We have a pretty comprehensive bullying and harassment policy at Thunderbird which we have every employee sign and it's forced us to look at that policy more carefully and make sure it's up to date and that we are above board as a company and honoring the people here.
I was one of the founding members of Drawn Together Vancouver – all of the studio leads came together to give people who are underrepresented more of a voice. We've recently merged with Women in Animation, which I also sit on, and it's not just for women it's for anyone that might be underrepresented. As studio owners and leads we're trying to create a sort of 50/50 by 2025. We take stats on the leadership positions in all of the studios, animation and VFX across B.C. and say how are we doing.
PB: What was your highlight of the year?
JTM: Professionally, it was the board having the trust in me. They came to me and, I'll be honest, they had to convince me a little bit to take this job. Because, like a typical woman you want to know that you've got it all down perfectly. And that's what we spend a lot of time on [but] you don't have to know the whole thing before you step forward. It's an honour to take what Tim Gamble and Ivan Fecan and Frank Giustra have built and have them have my back and give me the means to try to really build a major global studio.
I care about building quality. I care about treating people well. I care about building something really special and significant. If that's what you want [in a leader], great. If you want somebody to come in and worry about the quarterly share you've got the wrong person. I will worry about that because I know I'm running a business, but I believe strongly the rest will fall in place.
I'll always be a mom first and I try to set that tone in the workplace. People have friends and family and they need to honour all those parts of their lives. I still do Hot Dog Day at the kid's school and they put that in my contract… Being able to be vocal about that and saying 'this is who I am and no one is more important to me than my family and no one should be. If I can find a way to have amazing, interesting work and still stay true to that part of myself, that's a success.
Selections from this interview appear in Playback's Winter 2018/2019 issue