WFF '18: Distributors grapple with complexities of indie film market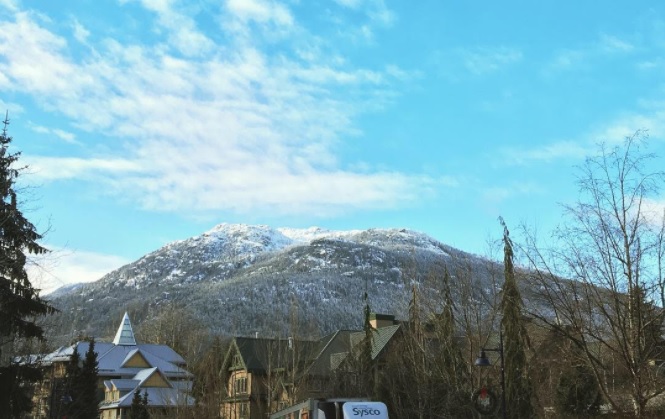 Theatrical distribution heads at eOne, FunFilm and VVS discuss how the rise of streaming and the "Disney-fication" of the market is affecting business.
As the theatrical distribution business becomes increasingly challenging for independent film, Canadian distributors of both domestic and international titles are reevaluating their business models in a market facing significant pressures.
In addition to what Whistler Film Festival director of programming Paul Gratton calls the "Disney-fication" of the exhibition marketplace, the continued growth of streaming is squeezing cinema ticket sales, with fewer people going to the movies for anything outside of blockbusters.
"It's becoming more and more difficult to carve out that middle ground, that space that Canadian distributors have always thrived in," said Gratton, who moderated the festival's "View From the Top" panel this weekend. The discussion focused on how theatrical exhibitors are adapting to the market and featured Francis Ouellette, GM of Quebec-based distributor FunFilm Distribution, eOne's VP of theatrical sales Jennifer Kolber and VVS Films' director of theatrical sales Tim Smy.
With a dwindling number of cinemas programming smaller-indie films, the long-term viability of theatrical releasing for independent film in Canada is in a precarious state, says Ouellette.
"You're going to have these big Disney films in theatres, but, when it comes to independent films, it seems… theatres are not going to play, at all, those types of films in 10 years. It's going to be festivals and streaming. It feels that way," he said.
Over the past three years, FunFilm, which theatrically releases between 10 and 15 films a year, has adapted its model to be involved from the earliest phases of development with the goal of ensuring projects are aligned with their marketing and release strategies from the beginning, said Ouellette.
"We almost act as exec producers. We are involved in every single decision from when the movie starts to exist on paper [and for the next] three to four years," he said.
Part of the reason for that is the jarring speed at which the industry is evolving, said Ouellette. For example, a project that takes three years to make will be released into a completely different market than it was conceived in. "In the span of time [it takes to make a film], the filmmaker arrives into world that doesn't exist anymore," he said, making it crucial that FunFilm can have a hands-on role in shepherding the creation and production of a project.
The Montreal-based distributor is by no means alone. eOne, which until six or seven years ago released more than 100 films annually in Canada, has reduced its theatrical output significantly, said Kolber. The company now releases around 40 films a year and focuses on titles that will work simultaneously across all its territories including the U.K., Spain and Benelux.
Part of the reduction is the arrival of new players in the Canadian market, including Elevation, as well as a broader move by eOne to own more IP and direct more resources toward production.
Kolbern said that, while eOne is still open to acquiring Canadian titles for theatrical release, the company's strategy is focused more on projects that it has a hand in producing, and films that work across all eOne's territories.
Meanwhile, VVS, which is based in Montreal and distributes across Canada, has continued to build out what Smy calls a "straight-sell" strategy, focused on commercially driven indie fare with high-profile international cast. "A.k.a, whatever keeps the doors open," joked Smy. Around 60% of VVS' revenue comes from theatrical titles such as I, Tonya, Mid90s and Beautiful Boy.
While Hollywood titles (in the $15-30 million range) are its bread and butter, VVS this summer executed its first theatrical release of a Canadian film: Samuel Thivierge's Identités. "It was as a tester, from an experiential standpoint, to understand the Telefilm system, understand the Quebec market, and understand what works and what doesn't," said Smy. Moving forward, Smy said VVS is open to acquiring further Canadian projects if the economics make sense.
In terms of post-theatrical revenue, Smy said another revenue source that is drying up for distributors is TV sales, due to a lack of competition and buyers in the Canadian pay-TV market.
It's a problem Ouellette said FunFilm has felt profoundly. "Such an important aspect of the distribution business is selling those movies to TV stations. And with the streaming culture keeping strong right now, there are [little to] no sales for most of us and this is really hurtful for the business."
However, while the economic realities of the theatrical market for indies is in a tough spot, panelists emphasized that theatrical exhibition is the main reason filmmakers are drawn to making movies – to be seen on the big screen. Going forward, Ouellette said distributors remain committed to finding ways to release films in theatres. "We're going to adapt as much as we can," he said.