Six screenwriters selected for inaugural PSP Scripted Series
Kat Sieniuc and Petie Chalifoux are among the recipients for the Pacific Screenwriting Program's flagship training initiative.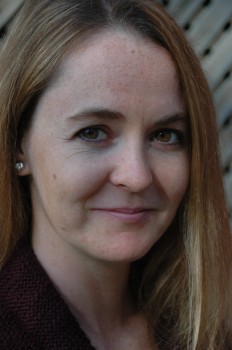 Following its launch in August, the Pacific Screenwriting Program (PSP) has selected six up-and-coming B.C.-based writers for its flagship training initiative, the Scripted Series Lab.
Supported by Netflix, the WGC, Creative BC and the CMPA's B.C. branch, the not-for-profit organization's inaugural recipients include Playback 2018 5 to Watch alum Petie Chalifoux, Shawn Tolleson, Todd Ireland, Michael Orlando, Kat Sieniuc and Corey Liu.
Starting this January, the screenwriters will take part in a series of workshops, events and mentorship opportunities over the course of 14 weeks. They will focus on honing their craft, gaining a better understanding of the global TV business and strengthening their collaboration, presentation and pitching skills.
B.C.-based showrunner Sarah Dodd (left), who currently serves as a exec producer on Cardinal, will lead the PSP's first Scripted Series Lab. Dodd's credits also include showrunning and exec producing Zixx: Level Three (Cartoon Network/YTV) and serving as head writer and a producer on The Saddle Club (ABC/YTV).
The PSP, which aims to offer B.C.-based screenwriter's career advancement opportunities, is one of the funding initiatives Netflix has created as part of its $25-million development fund. Other programs backed by the development fund include the Banff World Media Festival's Diversity of Voices (DOV) initiative, the Netflix-CFC Global Project partnership, the Hot Docs Canadian Storytellers Project, a development program with the National School of Humour and a production apprenticeship with L'institut national de l'image et du son.
B.C. often hosts Netflix productions, with projects like Nomadic Pictures' werewolf drama The Order and Halfire Entertainment's sci-fi series Another Life shooting in Vancouver.