More multi-lingual channel applicants state their cases to CRTC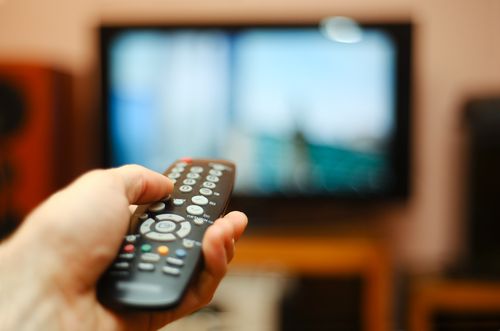 Day two saw Bell Media highlighting the scale of its existing news operations while other applicants questioned the ability of big media cos to prioritize multi-lingual programming.
The CRTC resumed its hearing for a new multi-ethnic channel on Tuesday, with Bell Media promoting the advantages of its scale of existing news operations while other applicants questioned the ability of big media companies to prioritize multi-lingual programming.
The hearings took place in Gatineau, QC and were live-streamed via audio.
Representatives for Bell Media, including assistant general counsel of regulatory affairs Alain Strati, highlighted the "enormous advantage" its proposed service, OTV, would bring to market with the facilities, content and resources of CTV News at its disposal. OTV would provide 80 hours a week of original, first-run programming, with Bell Media projecting more than $110 million in spending over five years, in addition to funding for community news shows and programs of national interest (PNI) totaling more than $17.5 million. "OTV News will operate stand-alone, but it will do so on the shoulders of CTV News, establishing a unique structure for a better and more robust news operation," said Jonathan Kay, senior director, production at CTV News.
CRTC chair Ian Scott made it clear during day one of the hearing that the commission would only licence a service that it deemed to be "exceptional" in contributing to the Canadian broadcast system and the objectives of the Broadcast Act, prompting him to repeatedly ask applicants to prove what made their service stand out. In Bell Media's case, he asked why OTV would be more than just "another form of CTV News."
In response, Bell Media's Strati clarified that OTV will be part of the planning stages for news stories, with OTV using CTV News' content-production resources to create programming specific to OTV News.
Also presenting on day two was CanadaWorld TV, a proposed partnership between TLN Media Group and Asian Television Network. Presenters included TLN president Aldo Di Felice and ATN founder and president Shan Chandrasekar. The CanadaWorld TV proposal stressed that the channel, which would include both a linear channel and a companion VOD service, will give equal prominence and visibility to all 20 of the language groups it serves. The proposed service will provide 30 hours of first-run news programming each week, accessing the news-gathering resources of Canadian Press and Global News.
Representatives of CanadaWorld TV also told the CRTC that a significant advantage it holds over the current licence holder, OMNI Regional, is that multi-lingual programming is its core area of business and operations. "A company like Rogers [has] $14 billion of revenue in its cable and wireless business, and $5 billion to $6 billion of EBITDA. So what impact does [OMNI Regional] have on its bottom line?" argued a representative of CanadaWorld TV. "[Rogers] is just too big to care about a service like this as much as standalone multi-cultural broadcasters."
As did CanadaWorld TV, Corrcan Media Group (CRCMG) emphasized that its service will target the 7.7 million (22%) Canadians that speak a foreign language at home, according to Stats Canada figures. The proposed service will provide 12.5 hours per day of original, first-run programming.
Phase two of the hearing gets underway Wednesday, with applicants appearing before the commission to argue against other applicants' proposals.
Image: Shutterstock