In Brief: Carole Vivier named to Manitoba Business Hall of Fame
Plus: marblemedia hires Kelsey Aikman as director of marketing and communications, four local P.E.I. films share Film 4Ward funding, and more.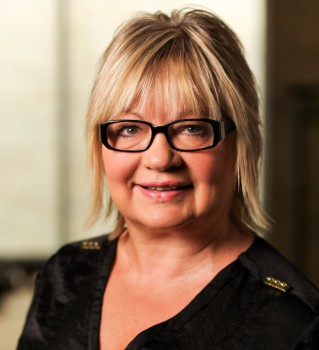 Carole Vivier to be inducted into the Manitoba Business Hall of Fame
Manitoba Film & Music's outgoing CEO and film commissioner Carole Vivier is among this year's chosen inductees for the Manitoba Business Hall of Fame. She joins two other selected executives, Peerless Garments president and CEO Albert El Tassi and Princess Auto's owner and chairman Bob Tallman. The award is distributed each year by JA Manitoba and honours the achievement of local business people who have made an outstanding lifetime contribution to the Manitoba business community. Over the course of Vivier's three decades with Manitoba Film & Music, the executive has spearheaded a number of local industry initiatives, including the introduction of the province's first film tax credit in 1997 and the opening of its first soundstage that same year. She will officially step down from her post in June 2019. Vivier will be inducted into the Manitoba Business Hall of Fame during a ceremony on April 15, 2019 at the Metropolitan Entertainment Centre.

Kelsey Aikman joins marblemedia
marblemedia has appointed Kelsey Aikman to its newly created role of director of marketing and communications. In her position, Aikman will head up marketing and communications for both marblemedia and Distribution360, develop strategic brand initiatives and specifically focus on engaging audiences and discoverability. With over 13 years of experience in the entertainment industry, Aikman's previous roles include serving as a manager of entertainment and content marketing at CBC and as a manager of publicity and promotions at eOne.
Humanitas Awards picks The Grizzlies as a finalist
The Grizzlies, written by Moira Walley-Beckett and Graham Yost, is in the running for Humanitas' Independent Feature Film category. The annual award honours a film or TV writer's work that promotes human dignity and inspires compassion. Produced by Northwood Entertainment and Puhitaq, the drama made its world premiere at TIFF this September and took home awards from the Calgary International Film Festival and the DGC.  Others in the section include Doug Atchison's Brian Banks, Heikki Kujanpaa and Mikko Reitala's Laugh or Die, Boots Riley's Sorry to Bother You and The Rider from Chloe Zhao. Winners will be announced at an event hosted at the Beverley Hills Hotel on Feb. 8, 2019.
Four P.E.I. films share Film 4Ward funding
FilmPEI has unveiled the four films set to take part in its first Film 4Ward program. Introduced in June as part of the province's five-year Cultural Action Plan, the incubator program offers three mid-career projects and one emerging project training throughout a series of workshops and job shadowing opportunities, in addition to $20,000 in funding. Furball from writer/director Jason Rogerson, writer/director Millefiore Clarkes' Song of Forgiveness and Farewell with co-writer Tanya Davis and The Weekend from writer Blaine Watters and director Jenna MacMillan will all take part in the program's mid-career film stream. Meanwhile, this year's emerging project is Hot or Not from writers Katie Mac and John-Ross Fitzpatrick and director Ryan McCarvill. The team behind Hot or Not will work with the initiative's committee to create a training and execution plan in order to complete the film, while mid-career winners will assist with building an action plan to help local talent participate in on-the-job training through these films. A jury comprised of four industry professionals selected this year's Film 4Ward recipients. The Film 4Ward program is funded by the government of P.E.I. through Innovation PEI and the PEI Cultural Action Plan. Additional funding was provided by Telefilm Canada and CBC.
Reel Women Seen takes ITWIFF's Best Short Film
Reel Women Seen, a short film made in collaboration with the ACTRA National Women's Committee, has won the Best Short Film prize at the 2018 Imagine This Women's International Film Festival (ITWIFF) in Brooklyn, NY. Written by Elvira Kurt and directed by Amanda Tapping, the short offers comedic look at how women are underrepresented in all areas of screen-based media, particularly looking at female protagonists, women in creative roles and technical positions. To date, the film has screened at over 30 festivals and events in Canada and around the world. Reel Women Seen's other award wins include the Jury Choice Choice Award at the Diversity in Cannes Short Film Showcase, the Best Direction Award at the Canadian Diversity Film Festival and the short film Festival Director prize at the Toronto Independent Film Festival.