Discovery Canada signs up for more 'Hell'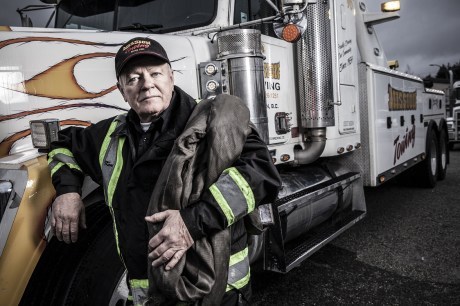 Great Pacific's Highway Thru Hell has been ordered to an eighth season by the Bell Media channel.
Prior to its season seven finale, Discovery Canada has renewed Thunderbird Entertainment Group's Highway Thru Hell for an eighth season.
Produced by Great Pacific Media in association with Bell Media's Discovery Canada, the series follows the Jamie Davis Heavy Rescue company as its team tries to keep the road open on one of the most-traveled trucking routes in North America.
Season seven of the factual show, which consists of 17 episodes, starting airing on Discovery Canada this September. Season eight, also ordered to 17 episodes, will debut in late 2019.

Highway Thru Hell ranks as a top 10 series on entertainment specialty television in Canada for total viewers and is a key driver of viewers to Discovery Canada. All told, Great Pacific has produced more than 100 episodes of Highway Thru Hell and its spinoff series Heavy Rescue: 401, which tells the story of multiple tow operators, rescue and maintenance crews who tackle Ontario's 400-series highways.
Great Pacific Media's Wendy McKernan is a producer on Highway Thru Hell, alongside series producer Neil Thomas. Discovery Canada's Heather Williamson serves as an exec producer on the show.
This renewal follows Great Pacific parent co Thunderbird's recent public offering, which saw the company listed on the TSX Venture Exchange. Under the terms of transaction, Thunderbird became a wholly owned subsidiary of Golden Street and changed its name to Thunderbird Entertainment Group.
Recently, the company's CEO Jennifer Twiner McCarron and other key Thunderbird execs traveled to Ottawa to announce the company's plan to expand its factual and animation footprint in Ottawa through a new office. Thunderbird's Ottawa office is set to open this December.