The Canadians set to 'Slamdance'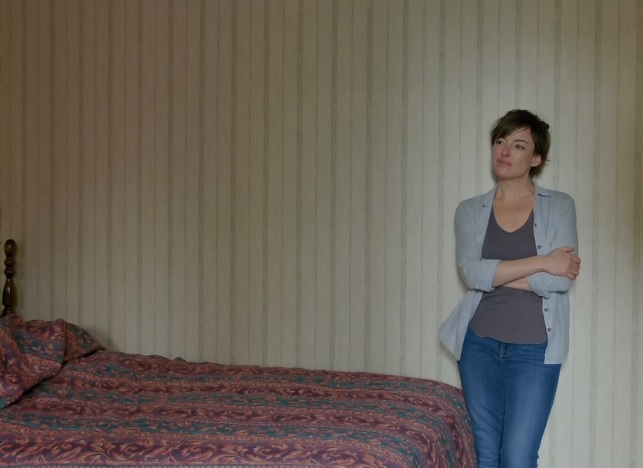 Among them is filmmaker Jennifer Alleyn and her project Impetus, which will screen in competition in the festival's Narrative Features program.
Canadian filmmaker Jennifer Alleyn's project Impetus (pictured) will make its North American premiere in competition in the Narrative Features section at Slamdance 2018.
The project, produced through Alleyn's Les films de Jennie banner, is making its U.S. premiere and lines up alongside a number of international projects including Daniel Barosa's Boni Bonita (Brazil, Argentina), Ronny Sen's Cat Sticks (India), Alec Tibaldi's Spiral Farm (U.S.) and Joshua Magor's We Are Thankful (South Africa).
Written and directed by Alleyn, Impetus tells the story of a filmmaker who finds herself questioning the origin of impulses as she tries to overcome loss through creation. It stars Pascale Bussières, Emmanuel Schwartz, Jorn Reissner, Esfyr Dyachkov.
Also screening in the narrative feature section is the U.S./Canada co-venture Dollhouse: The Eradication of Female Subjectivity from American Popular Culture, written and directed by Minnesota-based Nicole Brending.
Elsewhere, another Canadian project, Happy Face, has been named to the Breakout Features section. Directed by Montreal filmmaker Alexandre Franchi and penned by Franchi and Joëlle Bourjolly, the film is about a handsome teenage boy who covers his face with bandages and attends support group for people with disfigurements. It stars Robin L'Houmeau, Debbie Lynch-White, David Roche, E.R. Ruiz and Alison Midstokke.
Canadian involvement in last year's Slamdance included Drew Lint's M/M (produced by Film Forge in association with Fordworks Media) and Pascal Plante's Fake Tattoos (Nemesis Films).
This year's Slamdance runs from Jan. 25 to 31, 2019.