Catherine Emond fills Mahe's vacancy at Telefilm
The former Alliance Numerique executive director takes over the public and government affairs role following Jean-Claude Mahe's retirement.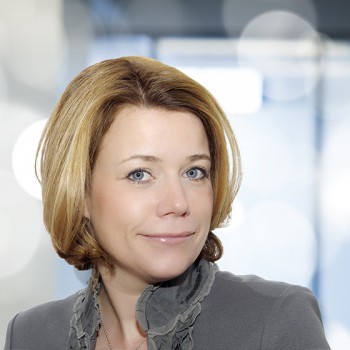 Telefilm Canada has appointed Catherine Émond as its new director, public and government affairs, replacing longtime exec Jean-Claude Mahé.
Émond comes to the funder from Alliance Numerique, where she represented the Quebec new media and interactive digital content industry as the organization's executive director. She joins the organization effective immediately.
The news follows Telefilm's recent announcement that Mahé, who has been with the organization since 1996, will step down at the end of the year. Prior to Christa Dickenson's appointment as Telefilm's exec director, the exec spent four months leading the organization as its interim executive director.
Prior to working for Alliance Numerique, Émond was a political advisor to the minister of culture and communications. She has also served as a policy advisor to the Montreal Mayor's office where she worked on the revitalization of Montreal's culture and entertainment space Quartier des spectacles and as an attaché to the minister of education, sport and leisure.
"Ms. Émond has a proven capacity for strategic communications and a unique vision. She brings with her a varied background and a breadth of experience working with different levels of government, as well as with industry and public stakeholders in the cultural milieu. She will be a true asset to both Telefilm and the Canadian audiovisual industry," said Telefilm head Christa Dickenson in a statement.