Ottawa studio campus gets go-ahead with NCC
The approval paves the way for construction to begin on four 20,000-square-foot sound stages, which are scheduled to be operational by mid-2020.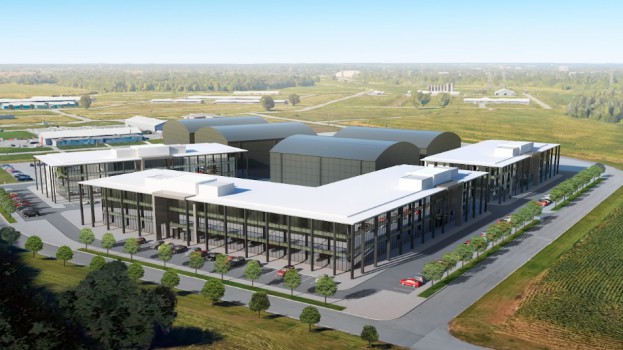 The National Capital Commission (NCC) has approved Ottawa Film Office's proposal for a $40-million soundstage campus and creative hub.
The greenlight paves the way for construction to begin on the new facility, which will be operated by Toronto-based TriBro Studios. According to Ottawa Film Office, the new site will create 500 new jobs in the film, TV and animation sector over the next three years, in addition to 500 construction jobs.
Construction on the complex is scheduled to begin in April or May of next year, according to Ottawa film commissioner Bruce Harvey, with the goal for the facility to be operational by spring or summer of 2020. Currently, plans include four 20,000-square-foot sound stages, 25,000 square-feet of carpentry and art department space, 25,000 square-feet of production office space, and between 100,000 and 200,000 square-feet of long-term tenant office space.
The approval represents a significant breakthrough for the local industry, which has not until this point had purpose-built studio facilities. Unlike many of the other production hubs in Canada, Ottawa does not have a large warehouse district, meaning warehouse-to-studio conversions are less viable.
"Most studio executives want to know there are shovels in the ground before they want to have serious talks, and we've lost productions sometimes because of the lack of infrastructure. Not having the sound stages has definitely been a hindrance, so getting those in place will be great," Harvey told Playback Daily. "Netflix, Amazon, Hulu, NBCUniversal, ABC and others have all expressed interest in coming to Ottawa if there's sound stage space here."
For TriBro, the new studio represents further intent to expand outside of Toronto, where it has operated a multi-stage facility for a number of years, most recently housing production on seasons four and five of Temple Street sci-fi drama Killjoys. The company is continuing to move forward with its plans for a 400,000-square-foot studio facility in Pickering, ON, with construction scheduled to begin in 2019.
Harvey added that the studio approval comes at a good moment for the local industry, following Thunderbird's announcement that it was expanding its animation and factual subsidiaries, Atomic Cartoons and Great Pacific Media, to the city.

Pictured: a rendering of the studio facility, courtesy of the Ottawa Film Office