Must-carry, multi-ethnic channel pitches go before the CRTC
Next week, eight media companies will vie for the right to operate a multilingual, multi-ethnic programming service for Canadians' basic cable.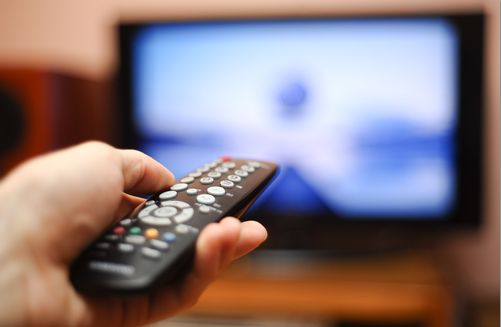 Next week's CRTC hearing could have far-reaching implications for the future of multilingual, multi-ethnic programming in Canada, as eight media networks and companies go before the commission to state their cases to provide a must-carry television service.
During the hearing, the commission will hear from Bell Media, Ethnic Channels Group Limited, Independent Community Television Montreal (ICTV-MTL), Telelatino Network (TLN), Amber Broadcasting, Multicultural Described Video Guide and M.T.E.C. Consultants Limited about why their service  should replace Rogers' OMNI Regional after its licence expires in 2020. Rogers will also put forth its proposal, presenting first when the hearing gets underway on Monday morning.
The hearing comes 18 months after the CRTC made a call for proposals for a new service, which will receive mandatory distribution on digital basic service starting in 2020. In the interim, the commission approved the mandatory carriage of OMNI Regional, noting as well that it "identified deficiencies" in Rogers' previous renewal licence. 

OMNI Regional  last fall renewed a pair of its scripted originals, Blood and Water (the Cantonese, Mandarin and English produced by Breakthrough Entertainment) and Second Jen (Don Ferguson Productions), which both returned for sophomore seasons in 2018. The channel also greenlit a six-episode, half-hour South Asian comedy Mangoes from brothers Adeel and Khurram Suhrwardy, who created and star in the show.
In the proposals for its new service, Rogers, Bell Media, Telelatino Network, M.T.E.C. Consultants each said their channel would provide at least 20 distinct languages and serve at least 20 different ethnic groups each month, while Amber Broadcasting said it would offer programming in approximately 25 distinct languages and ICTV-MTL said it would serve up to 45 ethnic and Indigenous groups in 45 languages.
In addition, Rogers said it would broadcast six daily, national 30-minute news programs in a third language, while Bell Media said its service would broadcast six daily, national hour-long newscasts in six distinct third languages. Meanwhile, Amber Broadcasting said it would produce and broadcast 30-minute daily newscasts in Mandarin, Punjabi, Tagalog, Arabic, Hindi and Cantonese.
Phase one of the hearing (taking place on Monday Nov. 26 and Tuesday Nov. 27) will see the applicants pitch their proposals to the CRTC. On Wednesday, in phase two, the applicants will again go before the commission to  argue against other applicants' proposals. Later that day, in phase three, interveners such as Fairchild Television, Unifor, Shaw Communications and Community Media Advocacy Centre will discuss the interventions they filed during the public call for comment. On Thursday, the final day of the hearing, panels of interveners will speak with the commission to voice their support for certain applicants. The hearing concludes Thursday with applicants returning to reply to further questions from the commission.
Image: Shutterstock