Nathalie Cloutier upped at NFB's French Documentary Studio
The producer, whose credits include The Amina Profile and RIDM winner A Delicate Balance, has been with the Studio since 2010.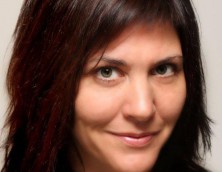 The National Film Board of Canada has named Nathalie Cloutier as an executive producer for its French-language program's Documentary Studio.
Cloutier, who has been with the division as a producer since 2010, has been serving as the Studio's exec producer on an acting basis since August replacing Colette Loumède. The Studio focuses on supporting French-language productions ranging from social issue documentaries to interactive projects and animation. Loumède will continue to work at the NFB as a producer in the coming months with a reduced schedule.
Clotier's credits also include producing The Amina Profile, Waseskun, Gulistan, Land of Roses, Freelancer on the Front Lines and A Delicate Balance, which recently took home RIDM's 2018 Women Inmates' Award. The Amina Profile (also known as A Gay Girl in Damascus: The Amina Profile), first bowed at the 2015 Sundance Film Festival  and was later acquired for U.S. distribution via SundanceNow's Doc Club. Meanwhile, Gulistan, Land of Roses previously screened RIDM and picked up the Doc Alliance Selection Award from the Locarno International Film Festival in Switzerland in 2016.
The exec producer also recently produced five docs as part of the Studio's most recent 5 Shorts Project with Nadagam Films. The 5 Shorts Project sees five local female directors make a short web documentary about Quebec's Abitibi-Témiscamingue region.

In addition, Cloutier has produced a number of interactive projects including Here at Home: In Search of the Real Cost of Homeless, a website about homelessness, and an interactive component to accompany the doc The Hole Story from Richard Desjardins and Robert Monderie. Prior to her role as a producer, Cloutier first came to work for the NFB as a production coordinator in 2003.