Letterkenny returns with first Christmas special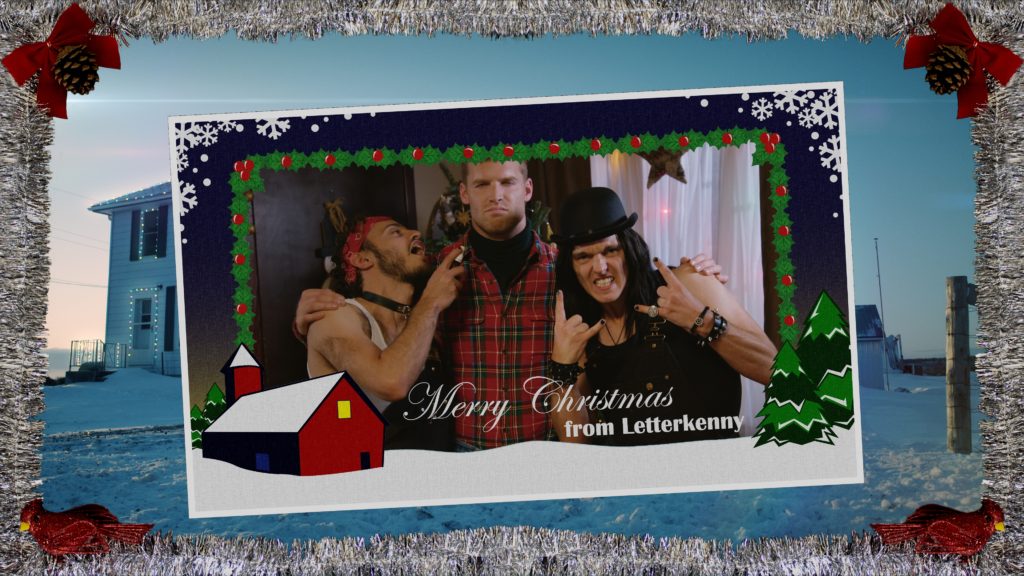 The Crave comedy will ring in the holiday season with A Letterkenny Christmas: The Three Wise Men, while six new episodes are set to follow in December.
Kicking off the holiday season, Bell Media's recently rebranded Crave has gifted Letterkenny fans with a Christmas special and a premiere date for the first half of its sixth season.
A Letterkenny Christmas: The Three Wise Men follows the "hicks" as they throw a holiday get-together. The new episode is the comedy's first official Christmas special and is set to debut on Nov. 23, ahead of the half-hour comedy's first six episodes of season six, which will be released on Christmas Day. The special rounds out a four-pack of Letterkenny  holiday-themed specials, which include: "The Haunting of MoDean's II," "St. Perfect's Day" and "Super Hard Easter."
Production is also underway on part two of season six, which will see the gang launch their own public-access call-in show. The final six episodes are set to land on Crave in 2019.
It's been a big year for the small-town comedy. Recently, it pushed into the U.S. market via a deal with streamer Hulu, which picked up Letterkenny's first two seasons, and Bell Media greenlight a short-form animated spin-off series, Littlekenny. Produced by New Metric Media in partnership with DHX Media and Playfun Games, the six-part edition marks the first original program on Bell Media's free mobile short-form video app, SnackableTV.
Created and co-written by Jared Keeso and Jacob Tierney, Letterkenny is based on Keeso's webseries Letterkenny Problems and follows scuffles between the residents of the fictional smalltown. It's produced by New Metric Media in partnership with DHX Media and Play Fun Games. Tierney will direct all episodes of the show's sixth season.