Dark Suns wins at RIDM
The documentary from director Julien Elie walked away with the Montreal festival's best Canadian feature prize.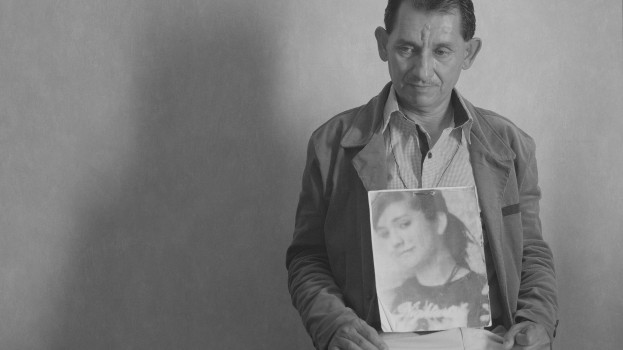 Julien Elie's Dark Suns ("Soleils Noirs," pictured) took home the title of Best Canadian Feature at the Montreal International Documentary Festival (RIDM) on Sunday.
Produced by Elie and Richard Brouillette, Dark Suns examines violence in Mexico, following various testimonials and giving an overview of several regions across the country. Elie's previous credits include Celui qui savait (2002) and Le dernier repas (2003).
The festival's other Canadian awards went to Dan Popa, who walked away with the prize for Best New Canadian Talent and a Special Jury Prize for his film Symphony in Aquamarine. Filmed across four continents, Symphony in Aquamarine combines music with images of swimmers, fishers and ships on the sea.
The awards gala hosted at Concordia University also saw Ariane Lorrain and Shahab Mihandout win best Canadian short or medium-length film for Zagros. Zagros follows the co-director's explore the disappearing cultural practice of natural yarn dyeing and carpet weaving in the mountains of Western Iran.
This year's Canadian feature jury was composed of Carlos Bonfil, Rosalie Lavoie and Fabienne Moris.
Other winners from the big night include RaMell Ross' Hale County This Morning, This Evening, winner of the Grand Jury Prize for Best International Feature; Extinction (Extincao) from Salome Lamas, a special jury prize winner; and The Disappearance of Goya from Toni Geitani, which walked away with the award for best international short or medium-length film. Gurcan Keltek's Gulyabani also received a special mention for the prize.
RIDM's People's Choice prize went to Jonathan Durand's Memory is Our Homeland, while the fest's Magnus Isacsson title was awarded to Alexandre Chartrand's And with a Smile, the Revolution. In addition, A Delicate Balance by Christine Chevarie-Lessard won the Women Inmates' award and Students' Award was handed to 20-22 Omega from Thierry Loa.