Pixomondo heads to Montreal
The L.A.-headquartered VFX studio with credits on Game Of Thrones and Hugo will open a new outpost in the city in early 2019.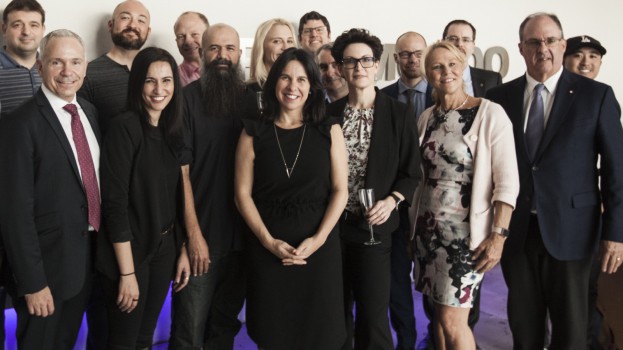 L.A.-headquartered Pixomondo is the latest international VFX company putting down roots in Montreal.
The company with four Emmys and one Academy Award announced Thursday (Nov. 15) that it open its eighth international office in the Quebec city in early 2019.
Pixomondo said the new studio will create 180 jobs over the next three years, with a focus on VFX services, virtual reality, augmented reality, artificial intelligence and previsualization.
In a statement Pixomondo COO Sara Mustafa called the decision to enter the market a "no brainer," citing the government's support for foreign companies and VFX film tax credits, and the Quebec government's $100 million investment creation of a AI research hub in the city in 2017.
"Over the past 10 years, [Montreal] has become one of the world's leading visual effects and animation hubs, with an estimated annual business volume growth of 27%," said Hubert Bolduc, president and CEO of Montreal International.
The city has seen an influx of VFX investment over the past year, with international players such as Munich-based Scanline VFX and U.S.-based visual arts studio Reel FX setting up shop in Montreal.
In June, Scanline VFX announced it would open its doors in the city this summer and create 300 jobs over the next three years. Meanwhile, Reel FX also declared its intention to hire 200 employees at its office by the end of 2018, with an additional 100 employees to be added annually until 2020.
Pixomondo, whose credits include Game Of Thrones, Hugo, and The Girl in the Spider's Web, also has offices in Toronto, Vancouver, Germany and China.
Image: Montreal Mayor Valerie Plante with L.A. Consul General of Canada James Villeneuve, Stephane Paquet from Montreal International and Pixomondo employees and execs.