ACTRA, CMPA agree terms on new IPA
ACTRA National president David Sparrow said the actors union had worked through a "complex series of issues to negotiate an excellent settlement."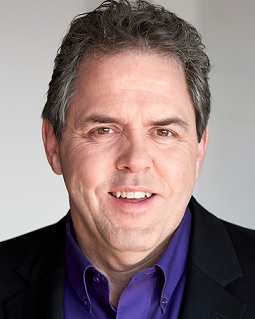 The CMPA and AQPM have agreed terms with ACTRA on a new three-year Independent Production Agreement (IPA).
The proposed agreement must now be ratified by ACTRA members and the board of directors at both the CMPA and AQPM. It covers the terms, conditions and rates for on- and off-camera performers in English-language productions in Canada, excluding B.C. The current IPA is set to expire on Dec. 31.
ACTRA National president David Sparrow (pictured) said members from both organizations had "worked through a complex series of issues to negotiate an excellent settlement."
"At a time when many working people are facing wage roll-backs, our members will see a pay increase and better protection in the workplace," added ACTRA's chief negotiator and National executive director Stephen Waddell.
This is the third agreement the CMPA has reached with other unions this fall. Last month, the CMPA and DGC ratified a new three-year Standard Agreement under which directors will receive a 2.5% wage increase starting in 2019, followed by 3% increases in 2020 and 2021. Crew members will receive a 3% yearly wage increase in each of the three years of the deal.
As well, CMPA and technicians union NABET 700-M UNIFOR concluded negotiations on a new collective agreement in late October. That agreement, the terms of which have already been agreed upon, has yet to be ratified.