Quebec industry sets sustainability goals with Rolling Green initiative
The proposed action plan aims to reduce the province's environmental footprint while increasing its competitive edge.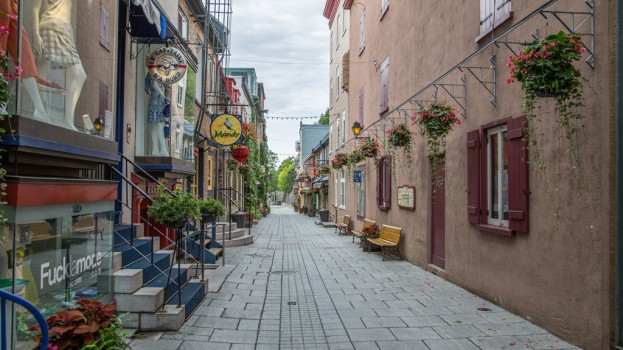 A group of organizations from Quebec's film and TV industry have launched a sustainability initiative aimed at reducing the province's environmental footprint and increasing its competitive edge as a go-to jurisdiction.
The Rolling Green action plan, led by Quebecor (via its subsidiaries MELS Studios and TVA), Quebec Film and Television Council (QFTC) and Conseil québécois des événements environmentally responsible (CQEER), aims to accelerate the development of "environmentally responsible audio-visual productions" by focusing on transportation of goods and personnel, catering, waste management, set design and reclamation, and energy and natural resource use.
The action plan highlights a number of key areas to prioritize over the next three years. Among those is developing resources such as a carbon footprint calculator, an environmentally responsible production guide and a directory of environmentally responsible suppliers. In addition, the local industry will establish an advisory committee to guide the initiative, as well as holding educational workshops and launching a website.
QFTC CEO Pierre Moreau said in a statement the initiative serves the dual purpose of meeting a growing local demand for environmentally responsible productions, as well as being a significant economic driver as sustainability initiatives become an increasingly important consideration for foreign producers when choosing locations.
Other local players involved with the Rolling Green initiative are Alliance québécoise des techniciens et techniciennes de l'image et du son (AQTIS), the Association québécoise de la production médiatique (AQPM), the Directors Guild of Canada (DGC) Québec, IATSE 514, IATSE 667 and the Institut national de l'image et du son (INIS).
The announcement comes on the final day of the Quebec industry's annual trade mission to L.A.. Led by Montreal Mayor Valérie Plante, who underscored the importance of the initiative to L.A. studio execs, the mission also included members of SODEC, MELS studios, MTL Grandé, Difuze and Rodéo FX.
The release of the Rolling Green action plan comes a year after members of B.C.'s film and TV community launched a five-year strategic plan for its Reel Green environmental initiative to institute best practices for B.C.-based productions. The B.C. initiative is headed up by Creative BC and supported by a number of other organizations, including William F. White International, Vancouver Film Studios and the CMPA.
 Image: Quartier Petit Champlain, Quebec, Quebec; credit: Tony Webster