NSI names 2019 Totally Television picks
The writer-producer team of Sarah Goodman and Stephanie Ouaknine (pictured) are among this year's participants.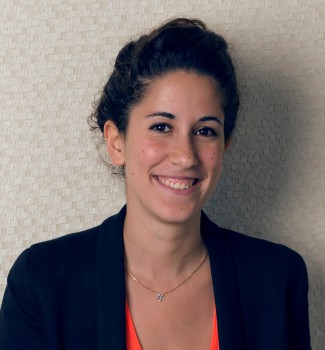 The National Screen Institute has selected the four writer/producer teams for its 2019 NSI Totally Television program.
This year's selected projects are The Golden Mean from writer Sarah Goodman and Stephanie Ouaknine (pictured); Bonavista Drive from producer Tajana Prka and writer Tarique Qayumi; Ethics 101 from producer Michelle Ouellet and writer Nicholas Carella; and The Lucky Ones from producer Ian Bawa and writer John Titley.
Starting this February, the class of 2019 will work with story editors, various consultants and execs from the broadcast, production and distribution space to fine-tune their projects.
Following the successful completion of training in phase one, two selected teams will attend L.A.'s Scripted Summit in 2019 – a new component introduced this year. The program's two final teams will receive $5,000 towards the development of their project.

All told, the program has produced 13 series that have gone into development, with six going to air including What Would Sal Do? (CraveTV) and Todd and the Book of Pure Evil (Space/The Comedy Network). In September, writer Jon Mann and producer Rob Ramsay's Totally Television project, Wolfville, was optioned by Newfoundland's Take The Shot Productions.
Recently, the NSI opened up the guidelines for the Totally Television program, allowing filmmakers to apply with projects based on adaptations from existing IP like novels, plays, webseries and podcasts.
The NSI Totally Television program is led by program advisor Julie Di Cresce and program manager Joy Loewen. In August, Di Cresce joined the Whistler Film Festival (WFF) as its new director of industry programming, where she oversees all industry, project development and talent programs associated with the festival and its summit.