In Brief: Canadians @ IDFA, WIFT-V mentorship, Antenna hire
Which Canadian films will screen at the International Documentary Film Festival Amsterdam, who gets a market-prep primer for WFF and what's new at Blue Ant's London outpost.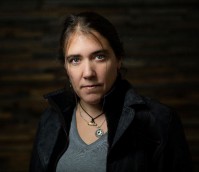 The NFB's East of the Rockies, What Walaa Wants head to IDFA
Two National Film Board of Canada (NFB) projects are headed to Amsterdam for the annual International Documentary Film Festival Amsterdam (IDFA). Among them is the doc What Walaa Wants, a copro between the NFB, Murmur Media and Final Cut for Real, which is set to make its Dutch premiere. Directed by Christy Garland, the film made its Canadian premiere at Hot Docs 2018, picking up a special jury prize from the festival. The other NFB project headed to IDFA is East of the Rockies, an augmented reality project coproduced with Jam3. The project follows the story of a 17-year-old who finds herself travelling from location-to-location due to Japanese-Canadians being forced out of their homes during World War II. IDFA runs from Nov. 14 to 25.
A+E exec Sean Cohan named president of Wheelhouse Entertainment
Veteran A+E Networks executive Sean Cohan has been named president of Brent Montgomery's media and marketing venture, Wheelhouse Entertainment. Cohan currently serves as president of international and digital media at A+E Networks and will remain with the company through the end of 2018. He will officially join Wheelhouse in late January 2019. In his new role, Cohan will work closely with Montgomery and Edward Simpson, chief strategy officer, to shepherd the expansions of content and marketing opportunities for Wheelhouse across various businesses and platforms. Cohan will oversee talent, brand and other corporate partnerships for the venture. He will also team with Wheelhouse's in-house production label, Spoke Studios, led by co-presidents Will Nothacker and Joe Weinstock.
During his tenure at A+E Networks which has run close to 15 years, Cohan has been responsible for growing the company's distribution business as well as content and brand building, and multi-platform business development. Earlier this week, Wheelhouse announced a joint venture with comedian and late-night TV star Jimmy Kimmel, whose new production banner Kimmelot will reside under the Wheelhouse Entertainment umbrella, operating in the unscripted, scripted, mobile and digital spaces.
WIFT-V selects 2018 WIFTV Whistler Film Festival Market Preparation Mentorship participant
WIFT-V and the Whistler Film Festival (WFF) have selected Jennifer Walden (pictured) as the recipient of its 2018 WIFTV Whistler Film Festival Market Preparation Mentorship. Now in its seventh year, the initiative offers one recipient the opportunity to learn how to prepare their film for market via one-on-one coaching sessions. Walden will be mentored by Sepia Films' Tina Pehme. Developed from a script chosen for the IndieCan 20K contest and shot in the Northwest Territories with a northern cast and crew, the film opened the Yellowknife International Film Festival in September 2018. The Yellowknife filmmaker's previous short Painted Girl, was one of nine national finalists for the CBC Short Film Face Off.
Blue Ant's Antenna names Jonathan Levi as creative director
Blue Ant Media's U.K-based production company, Antenna Pictures, has appointed Jonathan Levi as its creative director. Working out of the prodco's London, U.K.-based office, Levi will work to build out Antenna's development and production slate, with a focus on entertainment and factual programming. He will work alongside Jago Lee, Antenna's managing director. Prior to joining Antenna, Levi worked as an exec producer at London-based Renegade Pictures, a factual label owned by Warner Brothers. Levi has served in various executive positions, including as head of arts and popular culture at ITV Studios. Blue Ant first opened Antenna Pictures in 2016 to ramp up its production and development capabilities in Europe. The company's recent credits include The Sidemen Show for YouTube Premium, a project with Blue Ant's L.A.-based digital arm Blue Ant Digital Studios, and Orangutan Jungle School with Blue Ant-owned New Zealand prodco NHNZ. This new addition to Antenna's team follows the news that Blue Ant Media has acquired Toronto-based producer Saloon Media, adding another prodco to its growing portfolio.
With files from Realscreen