WildBrain's potential grows at DHX with revenues up 49%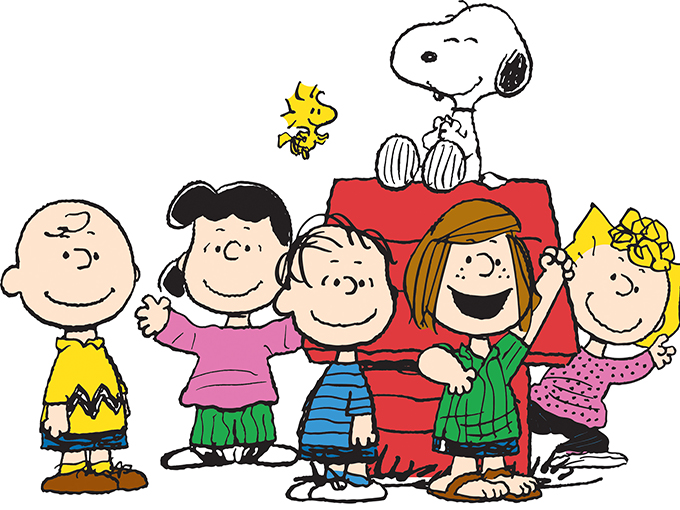 In its Q1 report, CEO Michael Donovan points to the YouTube net's significant global reach, calling it a "unique and strategic asset" that is changing how DHX brings IP to market.
In the first financial report since the conclusion of its strategic review, DHX reported revenues of $104 million driven by strong performances from its Peanuts brand and AVOD network WildBrain.
Overall, revenues climbed 5.5% to $104 million in the first quarter of 2019, compared to $98.6 million a year ago, while adjusted EBITDA fell to $17.3 million, from $22.8 million 12 months prior. During the quarter the company also paid down $214 million on its debt, reducing its overall debt by 31% to $502.9 million.
The Peanuts brand "continued to perform ahead of plan," according to DHX, contributing to 12% growth in the company's consumer products business. Meanwhile, WildBrain revenues climbed 49% to $16.2 million, from $10.8 million a year ago.

DHX in September concluded a year-long review and refocused its content strategy on its "premium" brands, such as Peanuts, and shorter-form content that it can incubate on its Wildbrain YouTube channel.
During Tuesday's conference call, executive chair and CEO Michael Donovan said the reach of Wildbrain may be greater than the company first realized. "We are just beginning to scratch the surface of this unique and strategic asset," he said in the report, pointing to new YouTube data showing that approximately one-third of the 830 million children that have access to YouTube globally watched at least one WildBrain video in Q1. As a result, monthly watch time increased to a total of 13 billion minutes for Q1, compared with eight billion minutes a year ago.
Donovan added that the scale and data points it can mine from WildBrain also gives DHX a leg up when it comes to bringing titles to market quickly, in particular projects with consumer product launches attached.
"We can partner with brands that want to get quickly to market. Whereas in the past it would take two or three years to build a TV series, what we're finding is that we can fast-forward a production program on WildBrain in months, weeks even, and have the new shows [released on WildBrain] to tie in with toy launches," he said.
Outside of WildBrain, DHX also touted its growing partnership with Netflix and a range of DHX series being distributed via the U.S. streamer. In addition to 2D preschool series Chip and Potato, which launches next year on Netflix, the Halifax-based company is also going into season three on The Deep (produced alongside Australia's A Stark Production and Paris-based Techicolor). As well, Creeped Out, a copro between the U.K.'s CBBC and DHX's Family Channel, launched on Netflix in October.
Donovan also said DHX is exploring new ways to optimize the monetization of its IP library, which includes more than 13,000 half-hours of content. Among the ideas currently being explored, he noted, is packaging its library content in channel offerings in new markets, including the U.S. While Donovan did not expand on exactly what those offerings might look like, he said DHX was exploring the idea of packaging its content in a variety of models, including SVOD, legacy channels and other models.
"One thing we can do is take our channel infrastructure and expertise here in Canada, years of managing channels and a really capable staff, and combining that with our library and creating packaged channels and taking them into the United States, Latin America and elsewhere," he said.
Elsewhere, DHX expanded on last week's announcement about the sale of its animation studio in Halifax. Donovan said the strategy is part of DHX's ongoing initiative to focus on its premium brands. "What we're doing is concentrating it down to one central animation studio in Vancouver where we think we can get the most appropriate level of scale," he said.