Global commissions Canada/U.K. copro Departure
Produced by Shaftesbury and Greenpoint Productions, the six-part series features a star cast and is set for 2019.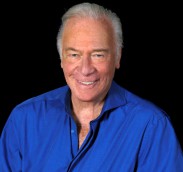 Global has given a six-episode order to the drama series Departure, a Canada/U.K. coproduction starring Christopher Plummer and British actor Archie Panjabi.
Production is underway in Toronto on the hour-long series ahead of a 2019 premiere on Global.
Created by Vincent Shiao (Ransom) and produced by Shaftesbury and Greenpoint Productions, the drama follows the disappearance of Flight 716, a passenger plane that vanishes over the Atlantic Ocean. Malcolm MacRury (Saving Hope) serves as the showrunner.
The project was developed by Shaftesbury in association with Corus and Red Arrow Studios International, which is handling worldwide distribution.
Exec producers on Departure include director T.J. Scott, Malcolm MacRury, Shaftesbury chairman and CEO Christina Jennings and the prodco's SVP Scott Garvie. Shiao is a co-exec producer on the series, while Patrick Cassavetti, Tina Grewal and Julie Lacey serve as producers.
The drama stars Kris Holden-Ried (Vikings), Claire Forlani (Hawaii Five-O), Rebecca Liddiard (Frankie Drake Mysteries), Shazad Latif (Star Trek: Discovery), Tamara Duarte (Longmire), Peter Mensah (Agents of S.H.I.E.L.D), Kristian Brunn (Orphan Black), Allan Hawco (Caught), Dougray Scott (Snatch), Sasha Roiz (Grimm), Mark Rendall (30 Days of Night), Dmitry Chepovetsky (Mission Impossible: Ghost Protocol) and Paris Jefferson (Sunset Contract).
Departure joins Nurses as a new Global commission for 2019, and joins returning series Ransom, Mary Kills People, Private Eyes and Big Brother Canada on the channel.