CRTC denies Bell's latest request to suspend simsub ban
Despite the apparent overturn of the CRTC's simsub ban in the trilateral USMCA pact, the commission declined to consider the matter while it is still before the Supreme Court.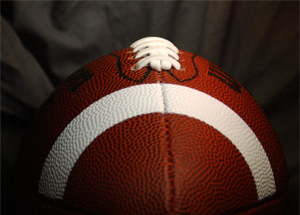 Despite the apparent overturn of the CRTC's simsub ban in the trilateral United States-Mexico-Canada Agreement (USMCA), Bell's quest to get the ban lifted ahead of the 2019 Super Bowl game continues.
In a letter addressed to Kevin Goldstein, VP, regulatory affairs, content and distribution, BCE, the commission declined the company's request to temporarily suspend the ban until after the Super Bowl game, which takes place Feb. 3, 2019.
While BCE cited the USMCA as a reason the ban should be temporarily lifted for the 2019 Super Bowl game, the commission said it would be "inappropriate" to consider the matter at this time, denying the request on two grounds. First, that the trade pact has not yet been formally ratified by the Government of Canada or implemented as law, and second because BCE's appeal with the Supreme Court of Canada is set to be heard on Dec. 4.
In its letter to Goldstein, the commission added that looking at the application prior to the Supreme Court hearing "would be inappropriate and…. disrespectful of the process by which Commission decisions may be reviewed and appealed."
This latest development in the CRTC and BCE's simsub dispute comes six weeks after the USMCA pact included an order for Canada to rescind the CRTC's ban on simsub for the Super Bowl game.
Bell has filed numerous appeals regarding the simsub ban, which stemmed from decisions emanating from 2015′s Let's Talk TV hearings. In January, Bell took the dispute to the Supreme Court of Canada, requesting a stay of proceedings and a reversal of the CRTC's ban. While that appeal was initially denied, the Supreme Court announced in May it would hear the case, setting a Dec. 4 date for the hearing.
The CRTC's policy, which blocks Canadian BDUs from substituting Canadian ads and feeds into the U.S. broadcast of the Super Bowl, first came into effect during the 2017 Super Bowl game. That led to a steep decline in viewership in 2017, according to Bell Media, with 4.47 million viewers watching the game across CTV, CTV Two and TSN, compared with 7.32 million on CTV alone the year before.