Former Telefilm head Francois Macerola dies at 76
The industry veteran also held senior positions at the NFB, Malofilm Distribution and SODEC during his decades-long career.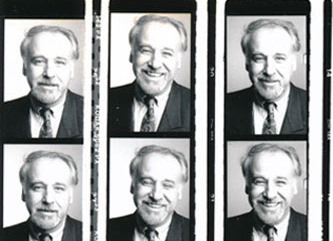 Former Telefilm executive director and longtime industry leader Francois Macerola has died at the age of 76.
Telefilm Canada's Christa Dickenson confirmed the news in a statement issued Nov. 8.
Macerola was head of the film financier from 1995 to 2001, and during his tenure helped set up the Canada Feature Film Fund, revised coproduction treaty guidelines which led to increases in copro activity, and forged the first partnership between Telefilm and what was then the Canadian Television Fund (now the CMF). He then served as chair of the board for Telefilm from 2001 to 2002.
"François Macerola's passion for culture supported and stimulated the development and promotion of our homegrown creative talents over the last four decades. A lawyer by training and born diplomat, he never failed to highlight our industry's immeasurable cultural and economic value, earning much appreciation across Canada and many other countries around the world, including China," Dickenson said in a statement.
The industry veteran was named head of Telefilm after four years as vice-chair of Malofilm Distribution. Prior to that, he served as government film commissioner for the National Film Board, where he worked in various roles from 1976 to 1989. He held senior positions within the industry throughout his decades-long career, including at Place des Arts (2004-2008), Cirque du Soleil (2003-2009) and as head of SODEC from 2009 to 2014. He also had a brief career in politics, running as a Liberal candidate in the 1998 Quebec provincial election.
On Twitter, the NFB, The Canadian Academy and Minister of Heritage Pablo Rodriguez were among those that expressed condolences.