Cameras roll on A Perfect Plan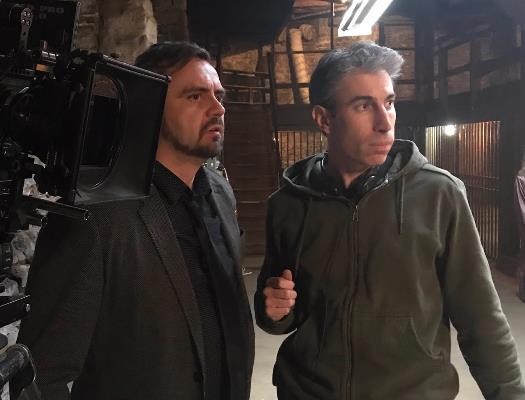 The directorial debut of Jesse Ikeman, starring William Forsythe and Kathleen Munroe, is shooting in Hamilton, ON.
Production is underway in Hamilton, ON on the heist thriller A Perfect Plan. 
Produced by Toronto's RivvR Media, in association with Vortex Words and Pictures and V71 Entertainment, the film marks the directorial debut of Jesse Ikeman.
The thriller follows a woman who wakes up captive in a fortified warehouse alongside three notorious thieves who are forced to plan and commit a diamond heist. It stars William Forsythe (Boardwalk Empire) and Kathleen Munroe (Patriot), with Carlo Rota (Little Mosque on the Prairie) and Yannick Bisson (Murdoch Mysteries) also appearing.
The film is produced by Bill Marks (Casino Jack), with Chistopher Giroux (Bite) exec producing.
V71 Entertainment launched foreign sales at AFM, with A71 Entertainment handling Canadian distribution.
Image: Director of photography Pasha Patriki and director Jesse Ikeman on set; Photo by Christopher Giroux