Bell Media files copyright infringement suit against Videotron
The $100-million suit, filed last week in Federal court, alleges Videotron distributed Bell Media programming without a content distribution agreement.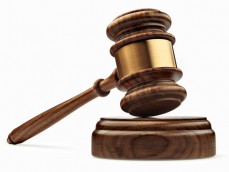 Bell Media has filed a $100 million lawsuit against Quebec BDU Videotron alleging copyright infringement of its VOD programming.
The claim, filed on Nov. 2 through the Federal Court's Vancouver office, alleges that Videotron knowingly distributed Bell VOD works even though the companies' content distribution agreements had expired on Oct. 31, 2018.
Bell Media has exclusive rights to for more than 2,700 works of premium programming, including HBO, through its licence agreements, according to the filing. The company is asking for at least $100 million in statutory damages, or $20,000 per work.
The most recent version of Bell Media and Videotron's distribution agreement expired on Oct. 31. According to the filing, Bell Media presented a new agreement to Videotron in August 2018 but Videotron did not agree in writing before the Oct. 31 deadline.
"Since November 1, 2018, Videotron has continued to make the Bell VOD Works available through the Videotron VOD Services without authorization, and has done so using the Bell VOD trademarks, fully knowing that such activities were not and are not authorized, and were specifically prohibited by Bell Media," states the filing.
"By attracting thousands of subscribers to the Videotron VOD Services in order to obtain access to the Bell VOD Works, Videotron has generated significant revenues. Bell Media has also and will suffer significant damages."
Videotron did not respond to a request for comment as of press time.