Tantoo Cardinal wins Technicolor Clyde Gilmour Award
Her win marks the first time the Toronto Film Critics Association has given the prize to an actor.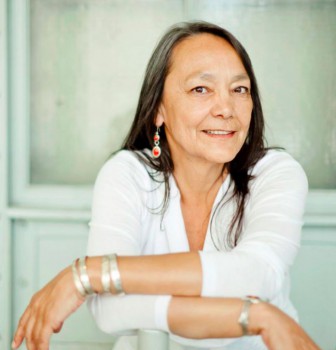 The Toronto Film Critics Association (TFCA) has named actress Tantoo Cardinal the recipient of its annual Technicolor Clyde Gilmour Award.
Through the award, which honours a Canadian figure's outstanding contribution to the advancement and history of Canadian cinema, the actress will select an emerging filmmaker of her choice to receive $50,000 in services. She is expected to announce her choice in the coming days.
Cardinal's Technicolor win marks the first time the association's annual award has gone to an actor.
"As one of Canada's most respected stars of the screen and stage, she is finally getting the recognition she deserved in her 48-year career, including her first-ever lead role in the upcoming film Falls Around Her," said TFCA president Peter Howell in a statement.
Produced by Baswewe Films and The Film Farm, Falls Around Her stars Cardinal as a famous singer who returns to her community to reconnect. The drama recently had its world premiere in TIFF's Contemporary World Cinema program. Cardinal's other recent credits include two other TIFF world premieres, The Grizzlies (Northwood Entertainment/Puhitaq) and Through Black Spruce (Serendipity Point Films).
In addition, the Genie award-winning actress was recently selected as one the Birks Diamond Tribute award's six honourees. Cardinal is also a member of the Order of Canada and a voting member of the Academy of Motion Picture Arts and Sciences.
Previous Technicolor recipients include Deepa Mehta, Zacharias Kunuk and Alanis Obomsawin.
The TFCA will announce the winners of its Stella Artois and Jay Scott Prize on December 10. Subsequent winners will be announced during the organization's annual gala on January 8, 2019.