Thunderbird begins trading on TSX Venture Exchange
Following the completion of its deal with Golden Secret Ventures, Thunderbird has an estimated $16.6 million of working capital to direct toward its subsidiaries and future acquisitions.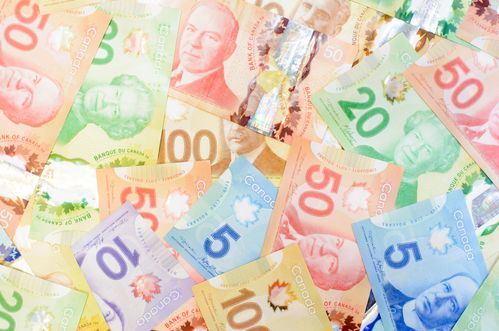 Thunderbird Entertainment today (Nov. 2) began publicly trading on the TSX Venture Exchange following the completion of its transaction with Golden Secret Ventures.
The Vancouver companies announced this week that the deal had been finalized under the Business Corporations Act (British Columbia). Under the terms of the transaction, Thunderbird became a wholly owned subsidiary of Golden Secret. The combined entity then changed its name to Thunderbird Entertainment Group.
The completion of the transaction and access to new capital will allow Thunderbird Entertainment to accelerate its growth strategy in domestic and international markets, said CEO and director Jennifer Twiner McCarron in a statement.
According to public documents made available via Sedar, the company has an estimated working capital of $16.6 million upon closing the transaction. As per the documents, $3 million is earmarked for the expansion of Great Pacific Media's operations in the U.S. and Europe over the next 12 months, while $2 million will be used to build infrastructure and geographic expansion for Atomic Cartoons. A further $1.5 million will be spent on the acquisition of intellectual property, leaving $9.77 million  to be allocated.
Atomic has continued to grow rapidly since Thunderbird acquired it in 2015, with its employee count climbing from around 250 at the time of the acquisition to almost 500 hundred today. The animation subsidiary recently announced plans to expand into Ontario with the launch of an Ottawa office, which will open Dec. 1 with around 14 employees (across both Atomic and Great Pacific).
The filing said Atomic currently has four series in production with Netflix, as well as additional projects in development with the streamer. Among the projects listed on Atomic's current and upcoming production slate are: Hello Ninja (20 x 22 minutes, Netflix), Last Kids on Earth (26 x 22 minutes, Netflix), Super Dinosaur (26 x 22 minutes, Skybound/Spinmaster), Lego Jurassic World (2 x 22 minutes, Lego/NBC Universal), Curious George (90-minute feature, NBC Universal), 101 Dalmatians (52 x 11, Disney), Cupcake and Dino (26 x 22, eOne/Netflix), Max & Ruby (26 x 22, Nickelodeon and Corus) and Molly of Denali (40 x 22, PBS Kids). The aggregate production budgets for the slate (which includes a mix of service projects and original IP) are approximately $90 million, according to the company.
On the unscripted side, the approximate budget for Great Pacific's current and upcoming slate is $50 million. The slate includes Highway Thru Hell season seven and eight (both 17 x 60 minutes, Discovery Networks and Weather Channel US), Heavy Rescue: 401 seasons three and four (both 14 x 60, Discovery Networks), Worst to First season two (10 x 60 minutes, HGTV) and High Arctic Haulers (10 x 60 minutes, CBC).
Its scripted arm produces the half-hour comedy Kim's Convenience for CBC, which returns for its third season in January. The pubcaster has already ordered a fourth season of the show, which launched on Netflix internationally in June.
In the near term, Thunderbird said it intends to grow the company through both organic and acquisitive growth. In particular, the company is looking to expand its distribution activities as it looks to expand its IP library and capacity. It is currently considering potential acquisition targets. Currently Thunderbird's distribution business is primarily located in the U.K. In 2014, the company acquired London-based distributor Soda Pictures, later rebranding it as Thunderbird Releasing.
Meanwhile, in the long term the company said it will continue to focus on IP that can be exploited across a variety of media platforms, distribution windows and other revenue streams, including merchandise.
The company is traded under the ticker symbol "TBRD." Ivan Fecan, Tim Gamble, McCarron, Mark Miller, Frank Giustra, Frank Holmes, Francesco Aquilini, Paul Sparkes and Brian Paes-Braga have been appointed as directors of the company, as of a general meeting held on Oct 1.