Deals: Raven Banner, Film Mode, Moonrise Pictures
The Toronto distributor picks up Belzebuth, Soska Sisters' Rabid heads to AFM, and more.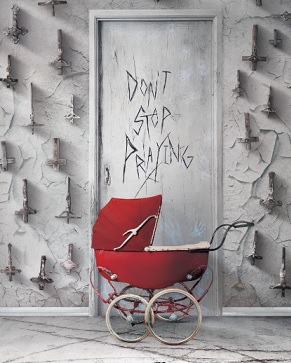 Raven Banner
Raven Banner has acquired the international sales rights to Emilio Portes' Mexican horror feature Belzebuth. Michael Paszt, James Fler and Annick Mahnert of the Toronto-based company negotiated the deal with producer Rodrigo Herranz of Pastorela Peliculas. Raven Banner is launching sales on the project at the American Film Market, which gets underway Oct. 31. Co-written by Portes and Luis Carlos Fuentes, the Spanish- and English-language feature follows a special agent as he leads a police investigation into a series of mysterious deaths involving young children at the U.S.-Mexico border.
Film Mode Entertainment, 101 Films
101 Films International and Film Mode Entertainment are bringing the Soska Sisters' Rabid to AFM. The remake of David Cronenberg's 1977 horror classic is produced by Back 40 Pictures with funding from Telefilm Canada and Ontario Creates. Media Finance Capital and Amcomri Film Partners are financiers. Michael Walker, Paul Lalonde and John Vidette are serving as producers. The film has already sold to 101 Films in the U.K., Eagle in the Middle East and A71 Entertainment in Canada. 101 Films and Film Mode are representing the film in the rest of the world
Moonrise Pictures 
Madrid-based Moonrise Pictures has picked up international sales rights to the startup comedy Appiness. Produced by writer/director Eli Batalion's Montreal-based prodco eMerge Enterprises, the English-language film follows two best friends who launch a tech start-up in the hopes of becoming billionaires. The film stars Varun Saranga (Schitt's Creek), Amber Goldfarb (Bellevue), and Batalion. Philip Kalin-Hajdu (Game of Death) exec produced with Sheiny Satanove (True Fiction) serving as associate producer.
Family Channel
Family Channel (Canada), Telequebec (French-speaking Canada) and Nickelodeon international (excluding Brazil), have all ordered a fifth season of animated series ALVINNN!!! and the Chipmunks. California's Bagdasarian Productions and Parisian studio Technicolor Animation produce the series, with Paris-based distributor PGS representing the distribution rights worldwide, excluding France. The classic comedy toon is about a single dad trying to raise six high-energy Chipmunks and each episode features an original Chipmunks song. Originally created in 1958, the property is celebrating its 60th anniversary this year.