marblemedia to produce Christmas musical special
A Celtic Family Christmas, featuring Nova Scotia fiddler Natalie MacMaster, was co-commissioned by BYUtv, YESTV, NTV, CHEK-DT and Vision TV.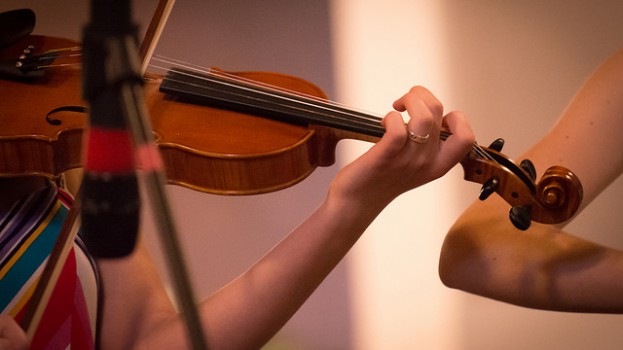 Toronto's marblemedia will go into production this month on a musical Christmas special focused on Celtic music, dance and storytelling.
One-hour special A Celtic Family Christmas was commissioned by U.S. TV channel BYUtv and Canadian channels YESTV, NTV, CHEK-DT and Vision TV.
The project follows Nova Scotian fiddler Natalie MacMaster, her husband Donnell Leahy, and their seven children as they perform classic Christmas carols, dance and tell stories.
Filming on the project is set to begin in Peterborough, ON and Toronto later this month, with a live studio performance also set to air on all the commissioning channels on Dec. 8.
The greenlight sees marblemedia expand its relationship with both BYUtv and YES TV, which jointly greenlit marblemedia's Just Like Mom and Dad last summer and renewed it for a 22-episode second season in May.
A Celtic Family Christmas is exec produced by Mark Bishop and Matt Hornburg of marblemedia and Jim Bell of BYUtv. marblemedia's sister company, Distribution360, holds worldwide distribution rights for the special.