Fathom Film launches distribution arm
The new business unit will see Fathom distributing its own projects, as well as third-party titles, in international markets.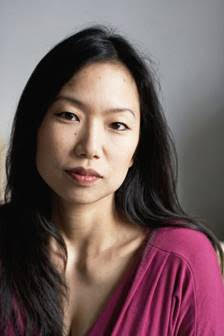 Toronto-based prodco Fathom Film Group has launched its own distribution vehicle, Fathom Distribution.
Spearheaded by Fathom Film's Hannah Donegan and Lana Pesch, the nascent distribution arm will focus its efforts outside of Canada in territories like the U.K., U.S., Europe, Eastern Europe, Korea, China, Israel and the Middle East.
Fathom Film's exec producer Ann Shin (pictured) told Playback Daily the new arm will help the company better compete in a changing broadcast and distribution landscape in which coproductions and direct deals with broadcasters and OTTs is the new norm. Fathom will work to secure licenses and pre-sales on its own docs and TV projects and those from other independent filmmakers, creators and producers.
"If we don't find the Canadian broadcasters to trigger the financing but we believe that we can sell [a project] abroad, we will put up a minimum guarantee and help get the ball rolling here in Canada as we take it to market elsewhere," said the writer/director.
According to Shin, Fathom is already in talks with various filmmakers from Toronto, as well as a team in the U.S. on a docuseries for its distribution slate. She also noted that the distribution arm will work to arrange financing for the theatrical release of Canadian films.
In addition, Fathom Distribution has inked pre-sale deals with ARTE/ZDF in Germany, NRK in Norway and Canal D in Canada for its upcoming doc, The New Black Gold. Currently in development with CBC's documentary Channel (with Shin exec producing), the project follows four environmental rebels from across the globe who transform human sewage into a sustainable and profitable industry. The project took home PIF's Green Pitch Award this weekend, winning over $25,000 in cash and services, which Shin said will go towards production and post. Fathom is also currently shopping its documentary The Superfood Chain, which aired on TVO, in international markets.
Moving forward, Shin said the company will continue to collaborate with other sales agents and distributors.
Correction: An earlier version of this article incorrectly stated the CMF now accepts distribution advances as a trigger for funding. Playback regrets the error.