CRTC needs more regulatory flexibility in digital world: Scott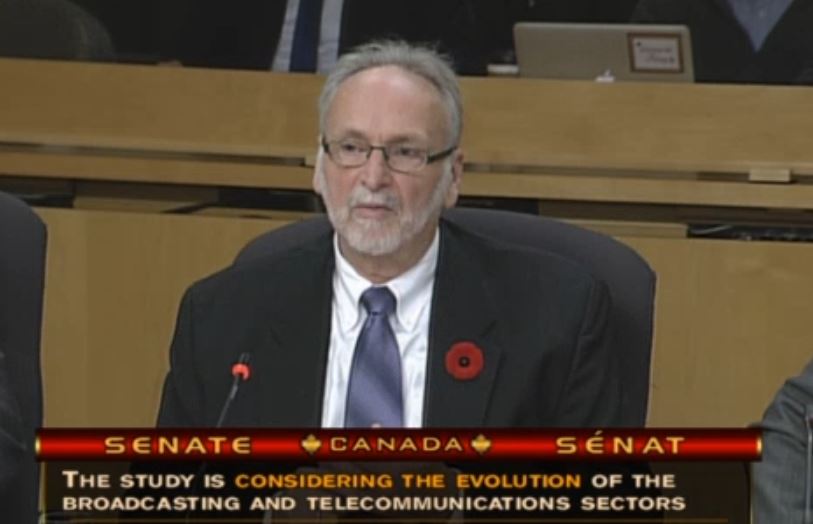 During a presentation to the Senate on the modernization of Canadian legislation, CRTC chair Ian Scott said the commission needs new tools, such as the ability to impose monetary penalties.
The regulation of digital players was top of mind Tuesday as the CRTC presented to the Senate Committee on Transit and Communications on its study on the modernization of Canadian communications legislation.
In his opening remarks to the senators, CRTC chair Ian Scott reiterated a point made in the CRTC's May report, "Harnessing Change," emphasizing that all players that benefit from the Canadian broadcast system need to contribute to it in an equitable manner.
He stressed throughout the proceedings, however, that the traditional ways in which companies contribute to the system (through exhibition and production expenditure requirements) may not be the correct approach to regulating new players going forward.
The CRTC is looking to determine, said Scott, what is the best way these players can contribute and have the most impact on the system. To illustrate his point, he argued that a company like Quebecor makes an important contribution to the system through investment in original French-language programming. For Netflix, it could be through investment in production and post-production in Canada, or through the discoverability of Canadian content.
"I would like to examine and have the CRTC have the flexibility to examine in what ways can [these various business models] best contribute," said Scott. "It might be shortsighted of us if we simply say the best approach is to apply the traditional tools."
When asked by a senator why, in the meantime, the CRTC hasn't removed the New Media Exemption Order, which exempts OTT services from contributing a percentage of their revenues to Canadian content production funds, Scott responded that doing so wouldn't actually solve the problem.
The exemption order currently applies to services that are not licensed, if taken away, those services would need to be licensed, but as many OTT providers aren't Canadian, the CRTC cannot license them, he said.
"We have a limited ability to deal with them," he said.
One tool the CRTC says will help the CRTC to respond more efficiently to a changing broadcasting landscape is administrative monetary penalties (AMPs), a tool it uses for certain telecommunications rules, but not currently for broadcast regulation.
While it still doesn't have the ability to regulate foreign services, AMPs would allow the CRTC to ensure Canadian broadcasters are respecting their obligations, said Scott. Currently, the CRTC's only recourse is to launch a process to revoke a broadcaster's licence. "While effective, that process takes time and costs taxpayer money. AMPs, on the other hand, could address non-compliance more quickly and efficiently."