CRTC extends CBC's broadcast licence to 2020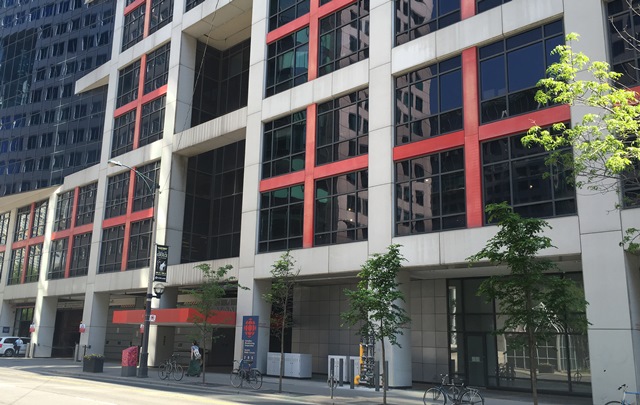 The commission is giving new CBC head Catherine Tait and the board more time to examine its strategies before a full licence renewal process.
The CRTC on Monday (Oct. 29) extended CBC's broadcast licence for an additional year. The pubcaster's current licence was set to expire on Sept. 1, 2019, with the commission renewing it until Aug. 31, 2020.
In its comments, the commission said the one-year extension would give CBC's new president and CEO Catherine Tait and its board of directors "the opportunity to examine the CBC's ongoing strategies so as to participate more effectively in the licence renewal process."
In addition, the CRTC also extended the licences for CBC News Network, ICI RDI and ICI ARTV until Aug. 31, 2020.
Late last year, former Minister of Canadian Heritage Mélanie Joly named five new members to CBC's board on five-year terms. Three of those – lawyer and Shopify COO Harley Finkelstein (Ontario), journalist and broadcaster Marie Wilson (Northwest Territories) and René Légère (New Brunswick) – joined the board in December, while former CEO of Quebecor François R. Roy (Quebec) and the current Manitoba Assistant Deputy Minister, Community Programs and Corporate Services, Jennifer Moore Rattray (Manitoba) joined in February.
Meanwhile, 30-year Canadian film and TV veteran Tait began her tenure at CBC in July.
The extension comes amidst the review of the Broadcasting and Telecommunications Acts, which includes a focus on strengthening the mandate CBC/Radio-Canada. In June, Joly set the seven-person panel tasked with modernizing the Acts, led by former EVP of Telus, Janet Yale. Public consultations for the reviews, which were first revealed as part of the Creative Canada Policy Framework in September 2017, are underway until Nov. 30.
The CRTC's previous full renewal of CBC's broadcast licence came in 2013 when it renewed the pubcaster's English and French-language TV and radio services for five additional years. That renewal came after a 2012 public hearing that saw more than 8,000 public interventions filed with the commission. In the 2013 renewal, the CRTC, among other things, gave CBC the go-ahead to gradually increase national advertising on Radio 2 and Espace Musique for a period of three years. It also mandated that CBC become more transparent to Canadians in the ways it nominates CBC ombudsmen.
The extension of CBC's licence comes two months after the CRTC rendered its reconsidered decisions for the large, privately-owned English and French-language broadcasters.